Obama Open To Improving Relations With Iran As President Rouhani Proposes To Broker Talks Between Syrian Government And Opposition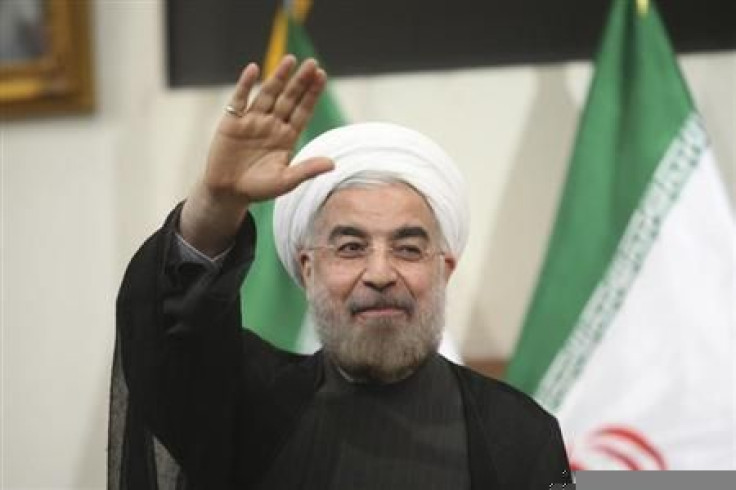 President Barack Obama is open to rebuilding ties with Iran, according to the White House, after the country's newly-elected President Hassan Rouhani urged world leaders to engage his country in constructive dialogue and proposed to broker talks between the Syrian government and the opposition.
Rouhani, who is regarded as a moderate and has been championing a conciliatory foreign policy compared to his hawkish predecessor, Mahmoud Ahmadinejad, reached out to the international community ahead of his visit to New York for the annual meeting of the United Nations General Assembly next week.
Currently there are no plans for Obama to meet Rouhani at the General Assembly, White House Press Secretary Jay Carney said, on Wednesday, but added that Obama believes there is room for diplomacy regarding issues pertaining to Iran that present challenges to the U.S., referring to Tehran's nuclear program, which Western nations allege is aimed at producing nuclear weapons.
"The President indicated that the U.S. is ready to resolve the nuclear issue in a way that allows Iran to demonstrate that its nuclear program is for exclusively peaceful purposes," Carney said. "The window of opportunity for resolving this diplomatically is open, but it will not remain open indefinitely."
Rouhani, in an opinion piece for the Washington Post on Thursday, wrote that world leaders have to recognize "the issue of identity as a key driver of tension in, and beyond, the Middle East." He said "the age of blood feuds" is over, and reiterated his campaign pledge to end Iran's international isolation, adding that foreign policy is a "direct function of domestic politics."
"At their core, the vicious battles in Iraq, Afghanistan and Syria are over the nature of those countries' identities and their consequent roles in our region and the world," Rouhani wrote, adding: "We must create an atmosphere where peoples of the region can decide their own fates. As part of this, I announce my government's readiness to help facilitate dialogue between the Syrian government and the opposition."
© Copyright IBTimes 2023. All rights reserved.
FOLLOW MORE IBT NEWS ON THE BELOW CHANNELS