Iranian President Rouhani Calls US Media 'Entertainment,' Likens GOP Hawks To Saddam Hussein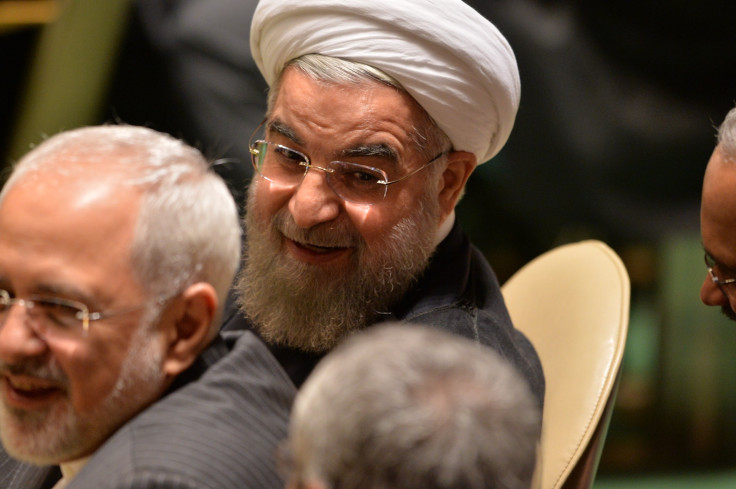 Iranian President Hassan Rouhani traded a few one-liners and smiles with CNN's Christiane Amanpour Sunday during an interview in which he called U.S. coverage of the recent Iran nuclear deal "laughable" and compared Republican hawks in Congress to Saddam Hussein.
"What is spoken of here in the United States of America," he said of American politicians' talk of Iran in the media, "some of it was quite laughable; it was very strange."
"The people of Iran view it as a form of entertainment, if you will. They find it laughable," he added.
Amanpour shot back a wry smile as the president spoke.
Rouhani went on to call out Republican lawmakers, such as Arkansas Sen. Tom Cotton and the signatories of his letter pledging to renege on the Iran deal, for threatening to tear up the international agreement.
"Can a government become a signatory to an international agreement and then the subsequent government tear it to shreds?" he asked. "This is something that only the likes of Saddam Hussein would do."
Upon approval, the nuclear deal negotiated between the U.S., Iran and other nations -- such as Britain, China and Russia -- will commit Iran to ending its nascent nuclear program and lift the crippling international sanctions that have pounded the country's economy for several years.
The chief U.S. negotiator, Secretary of State John Kerry, made the case that the administration's deal will bring an unprecedented level of inspections of Iran's nuclear facilities. Both Republicans and Democrats in Congress have balked at approving the deal, but the administration secured enough Senate votes to ensure that lawmakers do not overturn the deal.
© Copyright IBTimes 2023. All rights reserved.