As Iranian Sanctions Lift, Western Companies Eye Tehran With Caution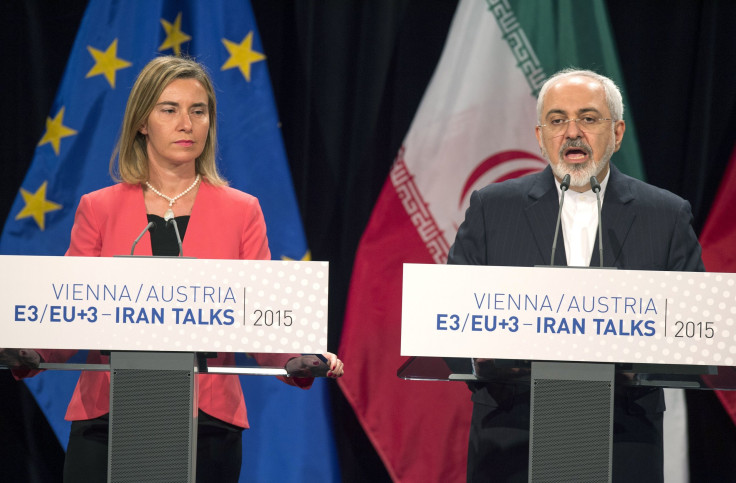 Employees of German industrial giant Siemens are not breaking out the champagne just yet but ripples of cautious excitement ran through the company's offices at the announcement of an Iran deal in Vienna early Tuesday morning.
A Siemens spokesman told International Business Times that, "There will be no change for us yet because we are still waiting for the details," but in the long-term, European companies are set to win big under the terms of the Iranian nuclear negotiation.
The new deal allows European Union-based companies to pursue business opportunities in Iran that will remain foreclosed to U.S. companies. Foreign-owned companies outside the U.S. will gain almost complete access to the Iranian domestic market and will no longer run the risk of being blacklisted by the U.S. and excluded from one of the world's largest economies.
Iran has one of the most diverse economies in the region, a perfect business environment for companies looking to expand their market reach. Even before the current round of nuclear negotiations with Iran began, European companies, anticipating the outcome of a final agreement, began planning for the lifting of Iranian sanctions and set up a framework for future trade deals with the country.
Iran's GDP (current USD) | FindTheData
France, Germany, and the U.K. have already formed the European-Iranian Business Alliance to facilitate business between the European Union and Iran. There are 100 German companies with branches in Iran according to the German-Iranian Chamber of Industry and Commerce, a number that looks set to grow.
That is bad news for many American companies in competition with Europe. Under the new deal, individuals and companies outside the U.S. can engage in trade deals with Iran that target some of the country's most profitable sectors. Individuals outside the U.S. will be able to sell goods and services to Iran's petroleum and petrochemical sector, as well as its shipping and automotive sectors. U.S. individuals and companies won't enjoy the same freedom.
Lawyers at one of the top international trade law firms in Washington told International Business Times that many firms across the world advised their clients to steer clear of Iran completely during the negotiations. The complexity of the sanctions regime, they said, left too much room for error. That fear is still present at companies like Siemens.
"For most companies it would be unwise to jump in without the rules of the road being written down and clear," Jim Walsh, an international security expert at MITWalsh, told International Business Times. "Because then you'll be in this sort of murky netherworld and it will be hard to protect yourself."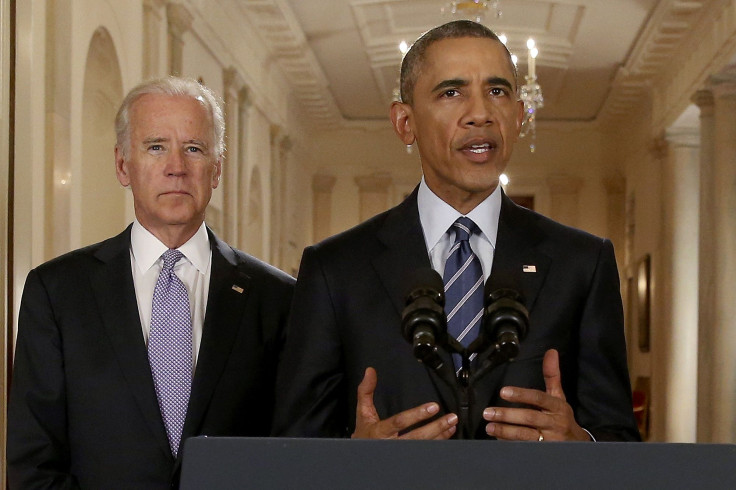 But it's not all doom and gloom for U.S. companies. Farhad Alavi, a lawyer at Akrivis Law Group, a law firm in Washington and an expert on Iranian sanctions, said the new agreement allows some U.S. companies and individuals to trade with Iran, but those deals would be limited to things like certain technologies, medical goods, pharmaceuticals, foods, agricultural products, and informational materials. "The scope of activities that U.S. persons can engage in will remain very limited for now, but there will be some expansion, particularly in the civil aviation field," Alavi said.
U.S. President Barack Obama is confident the deal will pave the way for international security and prosperity. The landmark deal provides Iran relief from crippling economic sanctions in exchange for curbs on its nuclear program that under the terms of the deal will be used for "exclusively peaceful purposes, consistent with international non-proliferation norms," Obama said early on Tuesday during an address from the White House.
"This deal meets every single one of the bottom lines when we started negotiating. Every pathway to a nuclear weapon is cut off. Iran will remove two-thirds of its centrifuges and get rid of 98 percent of its nuclear material," Obama said.
In return for making these adjustments to its nuclear program, Iran, with some restrictions, will return to the global market. It's news that Iran's 78 million-strong population will be applauding. With almost two-thirds of the population under the age of 30, many of them with higher degrees, the young, well-educated nation could soon become an economic powerhouse, a powerhouse that foreign companies are waiting to capitalize on.
FOR FREE to continue reading
✔️ Unlock the full content of International Business Times UK for free
offer available for a limited time only
✔️ Easily manage your Newsletters subscriptions and save your favourite articles
✔️ No payment method required
Already have an account?
Log in
© Copyright IBTimes 2023. All rights reserved.