Iranian Singer Shervin Hajipour Arrested For Protest Anthem Wins Grammy
An Iranian singer who was arrested for releasing a song that became an anthem for the protest movement in the country has won a Grammy for the inspiring song.
First Lady Jill Biden appeared at the award show and presented the first Song for Social Change Special Merit Award to the singer, Shervin Hajipour, for his song "Baraye."
Hajipour was seen wiping away tears in an online video after the win was announced at the awards show, according to AP News.
"Baraye," a song of protest, was released as demonstrations erupted over the alleged killing of Masha Amini by Iran's morality police for not properly wearing a headscarf or hijab.
"Baraye" translates to "For" in English, and the song lyrics are composed of reasons shared by youngsters in Iran for why they are showing solidarity for the protest.
"For dancing in the streets" and "for the fear we feel when we kiss," the lyrics say before ending with the slogan that has widely been used by Iranian protesters: "For women, life, freedom."
After Hajipour shared his protest song on Instagram, the song became widely popular and was seen more than 40 million times in less than two days.
The singer was also arrested for the song and held in custody for several days. He was released on bail in October but still faces charges of "propaganda against the regime" and "instigating the violence," Human Rights Activists in Iran said.
A total prison sentence of six years could be given to Hajipour for the combined charges against him.
"This song became the anthem of the Mahsa Amini protests, a powerful and poetic call for freedom and women's rights," Biden said as she presented the award. "Shervin was arrested, but this song continues to resonate around the world with its powerful theme: Women, life, freedom."
"We won," Hajipour wrote on social media after winning the award.
Human Rights Activists in Iran also said that more than 19,600 people, like Hajipour, were arrested as protests shook the country.
Iran's supreme leader Ayatollah Ali Khamenei reportedly said Sunday that "tens of thousands" of people, who have been detained amidst the nationwide anti-government protests, will be pardoned or be given reduced sentences.
Khamenei "agreed to offer amnesty and reduce the sentences of tens of thousands accused and convicted in the recent incidents," a report from the state-run IRNA news agency was quoted saying.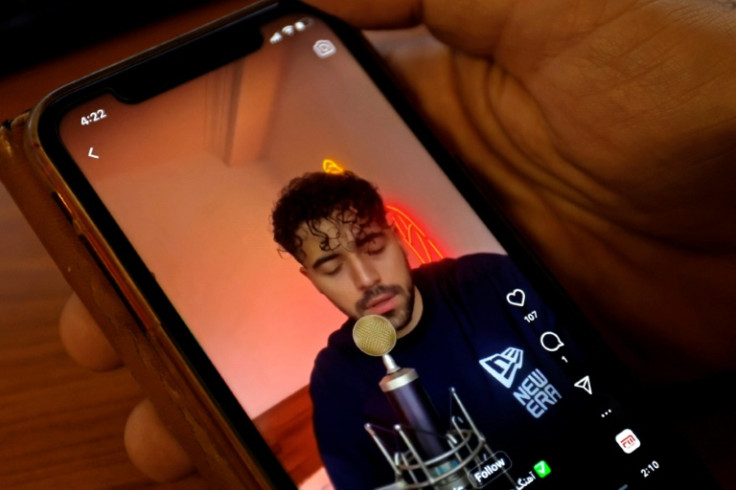 © Copyright IBTimes 2023. All rights reserved.