Iran's Arabian Sea Ship Convoy Heads Home Before Meeting U.S. Navy And Allies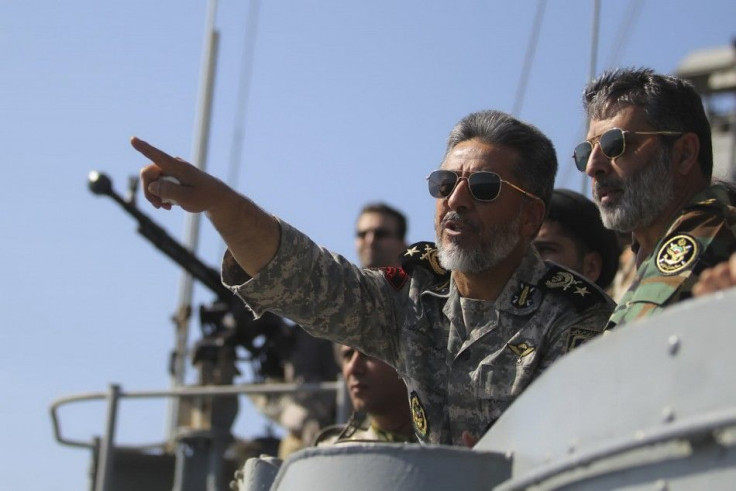 A convoy of Iranian ships allegedly on its way to deliver weapons to Houthi rebels in Yemen has turned around in the Arabian Sea, and is headed back toward Iran, NBC reported Thursday. Ships from the U.S. Navy and allied navies, which were in the region enforcing a U.N. arms embargo on Yemen, had reported seeing the convoy early Thursday morning, moving toward the Gulf of Aden.
U.S. ships, which arrived in the region Monday, were prepared to intercept the Iranian convoy in an attempt to prevent any weapons from reaching the Houthis.
Backed by a recently passed U.N. resolution on Yemen, the interception could have been undertaken by the U.S. or any of its coalition partners -- Saudi Arabia, Egypt or the United Arab Emirates -- that are patrolling the waters off Yemen.
"We have seen evidence that the Iranians are supplying weapons and other armed support to the Houthis in Yemen," White House spokesman Josh Earnest said Monday. "That support will only contribute to greater violence in that country. These are exactly the kind of destabilizing activities that we have in mind when we raise concerns about Iran's destabilizing activities in the Middle East."
The turnaround avoided a potential standoff between Iran and the coalition. However, fighting has continued on the Yemeni mainland, where Saudi Arabia is leading a coalition of Sunni Arab countries in a bombing campaign against the Iran-backed Shiite Houthis, who have seized large parts of Yemen.
While the U.S. already had eight ships in the region, the aircraft carrier USS Theodore Roosevelt and its support ship the USS Normandy arrived on the scene recently in an apparent show of force meant to deter Iran.

It's not yet clear if the Iranians will head back to an Iranian port or will stay in the region.
© Copyright IBTimes 2023. All rights reserved.