Iran's Hassan Rouhani: Falling Oil Prices A 'Conspiracy' As OPEC Infighting Continues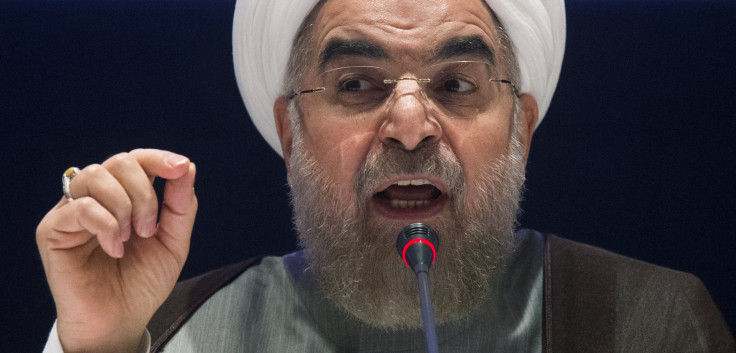 Iranian President Hassan Rouhani spoke out Wednesday against a "conspiracy" that has caused oil prices to drop more than 40 percent since June. Rouhani's comments were purportedly made in reference to regional rival Saudi Arabia's refusal to go along with Iran's call to scale back oil production.
Rouhani said the decrease in oil prices was due to a "conspiracy against the interests of the region" and the "Muslim people" as a whole. "Iran and people of the region will not forget such conspiracies, or in other words, treachery against the interests of the Muslim world," he said, according to the Associated Press.
Saudi Arabia is the world's largest producer of oil and is responsible for exporting a third of OPEC's approximately 10 million barrels per day. The nation's leaders oppose a plan posed by Russia, Iran and other OPEC oil exporters in November to slow down production to increase sale prices over fears that deceased exports would allow other nations to seize a larger portion of the market share.
Falling oil prices, which now hold at less than $70 per barrel, and economic sanctions imposed over Iran's nuclear program have severely hindered Tehran's economy. The United States' increased oil production and decreased worldwide demands have also affected the cost.
The cost of crude oil could drop to $40 per barrel if infighting continues among OPEC members, according to Iranian oil ministry official Mohammad Sadegh. "Any break in OPEC solidarity or price war will lead to an enormous price-dive shock," Sadegh said, according to Bloomberg.
Both Saudi Arabia and Iraq have offered reduced prices to customers in Asia, while OPEC members collectively surpassed their projected oil output for the sixth consecutive month -- evidence that members are striving for a greater piece of the global market share.
In a separate development, a Swiss arbitration panel ruled Wednesday that Israel could eventually owe Iran as much as $100 million for failing to compensate Tehran for its stake in a joint oil pipeline after the 1979 war between the two nations. Arbitration has not yet concluded, as several rulings will be needed to finalize compensation, Haaretz reports.
© Copyright IBTimes 2023. All rights reserved.