Iraq Again Poised To Be A Mega Oil Producer [MAPS, PHOTOS, GRAPHS]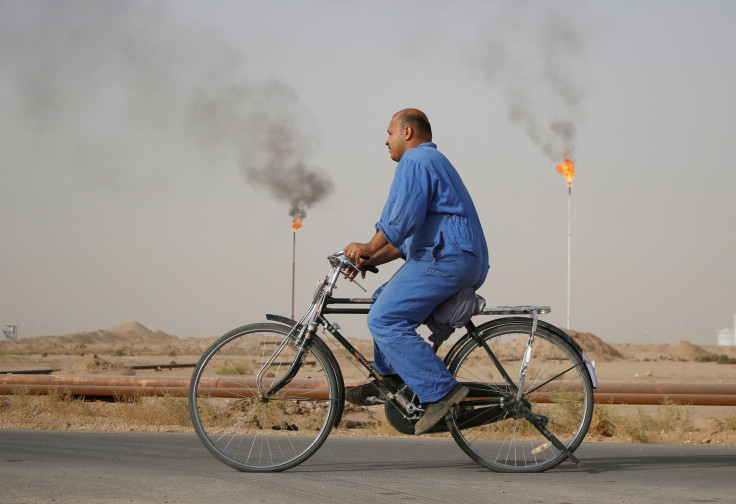 While recent headlines out of Iraq mostly tell of worsening sectarian strife, the troubled nation is on the cusp of reasserting its place as a premier player in oil production and export.
And according to a recent report from U.K. bank Standard Chartered, Iraq is poised to ramp up its production faster than any other nation and has the potential to become the world's largest crude exporter. Between now and 2035, Iraq could potentially generate approximately $5 trillion in oil revenue, or about 40 times the country's 2010 GDP, according to International Energy Agency estimates from October 2012.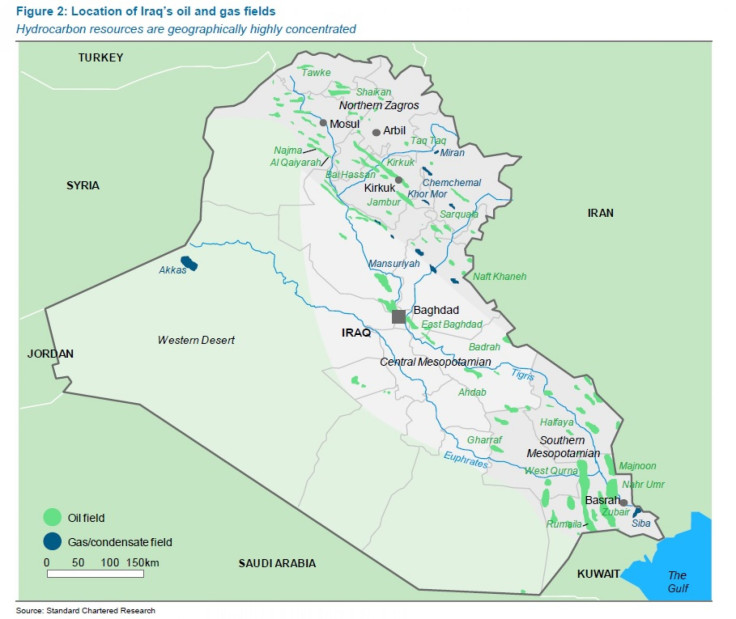 "Not only does Iraq have massive oil reserves, extremely favorable geology makes its crude oil among the cheapest in the world to exploit," the report said. The IEA estimates that the investment required for a new energy supply infrastructure will total more than $530 billion.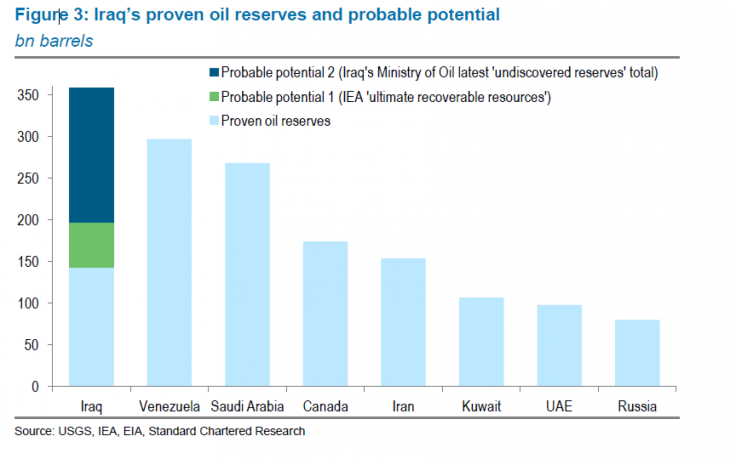 But if Iraq wants to become an oil-production leader, it will have to overcome political instability, and first of all stop attacks on its oil infrastructure. Already the latest projections put Iraq's crude output at 6.08 million barrels per day (mmbd) by 2017, about half of the 12 million barrels a day previously forecast.
While Iraq faces challenges and setbacks, the report points to new fields coming online that will help increase production, offsetting the recent shortfall.
"One advantage Iraq's oil fields have over the rest of the world is its geology, which makes drilling less complicated and expensive than in countries like U.S., Canada and Brazil. Furthermore, Iraq's crude requires less-intensive refining than competitors."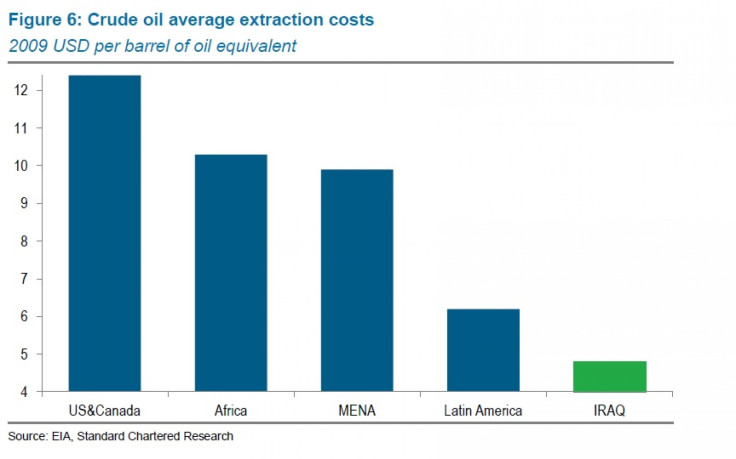 "Estimates from the U.S. Energy Information Administration show the sharp difference in average exploitation costs between Iraq (less than $5 per barrel of oil) and anywhere in the world, including the rest of the Middle East," the report stated.
© Copyright IBTimes 2023. All rights reserved.