Iraq Refugee Camp Missile Attack Kills 23 Members Of Exiled Iranian Opposition Group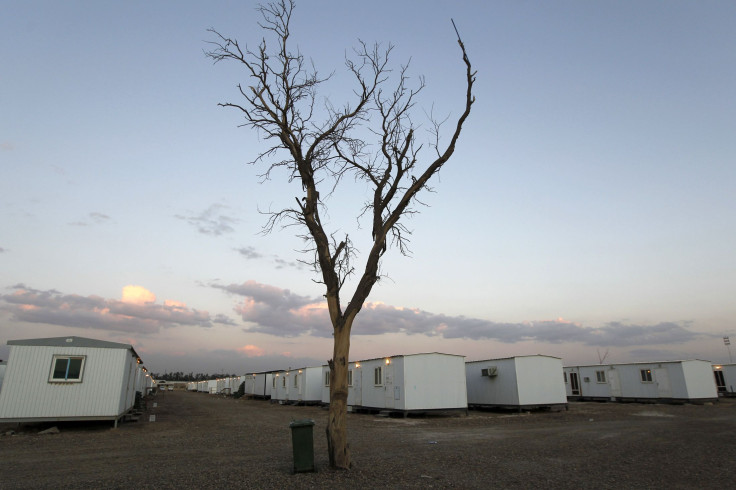 As many as 23 people have died after 16 rockets hit a former U.S. military base serving as a refugee camp near Baghdad International Airport late Thursday, a spokesman for an exiled Iranian opposition group said, according to reports. The rockets were fired from the Bakriya area, located about 4 miles northeast of the airport, joint operations command spokesman Brigadier General Yahya Rasool reportedly said.
The deceased were members of exiled Iranian group People's Mojahedin Organization of Iran (PMOI), Reuters reported. It was not immediately clear whether PMOI was the target of the attack, which also injured dozens. No one claimed responsibility for the attack.
Maryam Rajavi, president-elect of the Paris-based National Council of Resistance of Iran, the parent group of PMOI, held Iran responsible for the fatal attack. "The Iranian regime's agents within the Iraqi government are responsible for the latest assault," Rajavi said in a statement, according to the Associated Press. "The United States and the United Nations are fully aware of this reality," she added.
U.S. Secretary of State John Kerry issued a statement Thursday calling the attack "brutal" and "senseless." Kerry also said that the American government was in touch with senior Iraqi officials to make sure that the Iraqi government gives "all possible medical and emergency assistance to the victims."
"We are consulting with the Government of Iraq to ascertain the full extent of this unprovoked attack," Kerry said, in the statement. "No matter the circumstances, on this point we remain absolute: the United States remains committed to assisting the UN High Commissioner for Refugees in the relocation of all Camp Hurriya [Liberty] residents to a permanent and safe location outside of Iraq," he added.
Members of PMOI, also known by its Farsi name Mujahedeen-e-Khalq, supported neighboring Iraq's former dictator Saddam Hussein during the Iran-Iraq war in the 1980s. However, after 2003 U.S.-led Iraq invasion ousted the Hussein government, PMOI lost its support. Other members of the PMOI, who sought to overthrow Iran's clerical regime, were moved to Baghdad's Camp Liberty in 2012.
Iraq's current Shiite-led government strengthened relations with Iranian government and the Iraqi government maintains PMOI's occupancy in the country is illegal.
© Copyright IBTimes 2023. All rights reserved.