Ireland Gay Marriage Vote Results Live Stream: How To Watch Coverage On Historic Referendum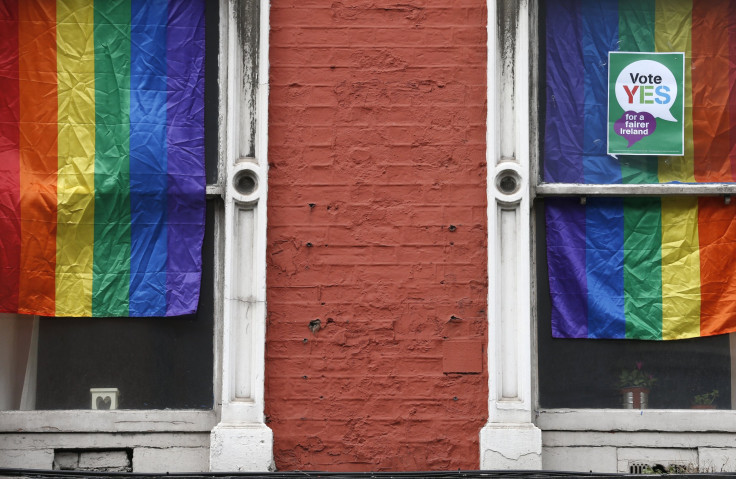 Ireland may become the first country to legalize gay marriage through referendum when voters head to the polls Friday. While surveys have indicated same-sex marriage is expected to pass by 60 percent to 75 percent, the history of polling in Ireland and the United Kingdom has shown that pollsters may be off the mark.
Polls opened at 7 a.m. Friday for Irish citizens to vote on whether to legalize gay marriage; the votes are expected to be counted Saturday, according to the Telegraph. A poll conducted for the Irish Times in late March found that 74 percent intend to vote "yes" on the referendum, a 6-point decline from December. The referendum reads: "Marriage may be contracted in accordance with law by two persons without distinction as to their sex," according to the BBC.
Sky News is expected to cover the results live here. You can also check back Saturday morning for more coverage below:
If Ireland approves gay marriage, it would be a watershed moment for one of the strongest Catholic countries in the world, where homosexual acts were illegal until 1993, according to the Guardian. Nearly 85 percent of Irish citizens identified as Roman Catholic in the 2011 Irish census, although fewer people in Ireland say they attend Mass regularly and the number of Irish who identified as atheists grew by more than 300 percent from 2006 to 2011.
Although public opinion shows the "yes" side ahead by a wide margin, those campaigning for gay marriage aren't being complacent. In 1995, when legalizing divorce was up for referendum, polling showed the "yes" vote leading by as much as 40 points over the "no" vote." But divorce was legalized by only a .6 percent margin, 50.3 percent to 49.7 percent.
Polling was also inaccurate in the U.K.'s parliamentary elections earlier this month. While surveys indicated there would be a hung parliament, with neither the rival Conservative nor Labour parties gaining a majority, the Tories won an outright majority on Election Day.
Even if gay marriage doesn't pass in Ireland, the country already made history by being the first country to put the question to its citizens in a vote. If same-sex marriage is legalized, Ireland would join 20 other countries with gay marriage.
© Copyright IBTimes 2023. All rights reserved.