ISIS Arrest At JFK: North Carolina Man, Alleged Islamic State Weapons Trafficker Held Without Bail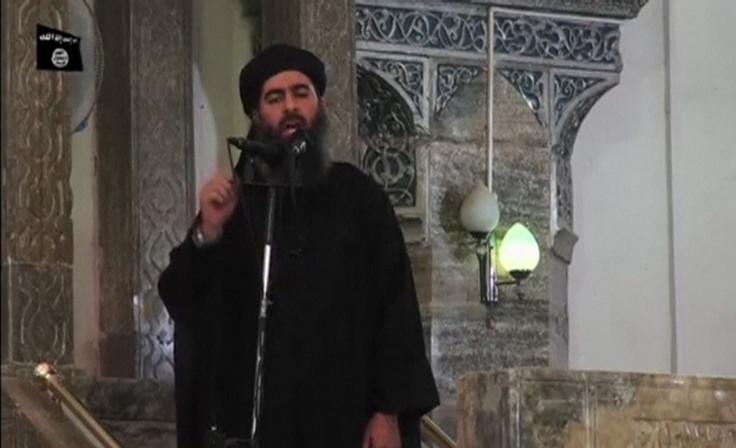 Donald Ray Morgan, a North Carolina man and self-proclaimed ISIS jihadist arrested at JFK International Airport in New York nine days ago, is being held without bail under suspicion of trafficking arms for the radical Islamist group, authorities said Monday.
Federal agents arrested Morgan, 44, after they were alarmed by a series of tweets he made while in Lebanon under the name Abu Omar al-Amreeki. He tweeted out a pledge of allegiance to Abu Bakr al-Baghdadi, the self-proclaimed Caliph Ibrahim of ISIS (now calling itself the Islamic State) and called himself a mujaheed (holy warrior), according to the Daily Mail.
Morgan was arrested at the airport on Aug. 2 attempting to re-enter the U.S. after spending eight months in Lebanon, where his Lebanese wife lives. ISIS forces have recently carried the civil war in Syria into neighboring Lebanon.
The name al-Amreeki, also spelled al-Amriki, means "the American," in Arabic and was also adopted by Abu Mansour al-Amriki, the American-born leader of al-Qaeda affiliate al-Shaabab in Somalia who was killed by his own men in 2013.
After seeing evidence presented by Assistant U.S. Attorney Nadia Moore in Brooklyn federal court, Magistrate Ramon Reyes said the tweets "clearly implied to me that he is trying to go to Syria or Iraq as the next step and trying to be actively engaged," and that Morgan could not be trusted to return to North Carolina unsupervised.
Morgan served two years in prison in the late 1990s for shooting at an occupied property and carrying a concealed weapon, according to the North Carolina Department of Public Safety.
© Copyright IBTimes 2023. All rights reserved.