Kurds Recapture Two Towns In Iraq From Islamic State Militants, Credit US Airstrikes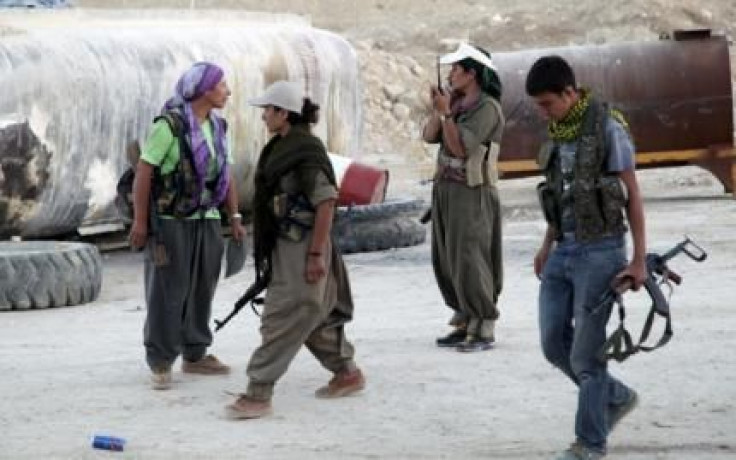 Updated Sunday, 10 p.m.:
Troops loyal to Iraqi Prime Minister Nouri Al-Maliki deployed to strategic sites around Baghdad following his defiant speech. Voice of America reported the home of President Fouad Massoum had been surrounded.
Original post:
Amid mounting turmoil, Iraqi Prime Minister Nouri Al-Maliki Sunday refused to step aside and accused President Fouad Massoum of violating the constitution by not reappointing him as prime minister, the Washington Post reported. The political maneuvering came as U.S. airstrikes against Islamic State militants helped Kurdish forces recapture two towns in northern Iraq.
Maliki said in a speech late Sunday he is considering legal action. Parliamentary Shiites failed to agree on a replacement candidate and are not scheduled to meet again until Aug. 19, making it unlikely the stalemate will be resolved this week, the National Iraqi News Agency reported.
The Kurds had lost a chunk of territory to the extremists in recent days but U.S. airstrikes enabled them to save thousands of Yazidis, one of the oldest known monotheistic sects with roots in Zoroastrianism, who had fled their homes and had been stranded on Mount Sinjar. Iraqi Ministry of Human Rights spokesman Kamil Amin told CNN the rescued Yazidis were driven to the Syrian border town of Hasaka and then to Dohuk where they were to be sheltered.
"It's difficult to be accurate about these numbers, but initially we have reported 500 Iraqi Yazidis have died from either … direct killings [by militants] or from starvation and dehydration," Amin told CNN. "We have heard some reports from activists and local journalists that some families were buried alive."
President Obama authorized the airstrikes last week and though he said they likely will go on for a time, they have a limited mission of protecting U.S. military and diplomatic personnel in Irbil. Kurdish peshmerga fighters managed to retake the towns of Makhmour and Gweir, about 30 miles southwest of Irbil.
"It's thanks to the (American) strikes that we have been able to move forward," Mahmood Haji, an official in the Kurdish Interior Ministry, told the Post. U.S. Central Command said five airstrikes were conducted Sunday.
"This is a focused effort, not a wider air campaign," Col. Ed Thomas, spokesman for the chairman of the Joint Chiefs of Staff, Gen. Martin E. Dempsey, told the New York Times. "It's important to understand that our military objectives are limited in purpose."
© Copyright IBTimes 2023. All rights reserved.