ISIS Battle For Tikrit: Iraqi Troops, Shiite Militias Clash With Islamic State In Effort To Retake Key Iraqi City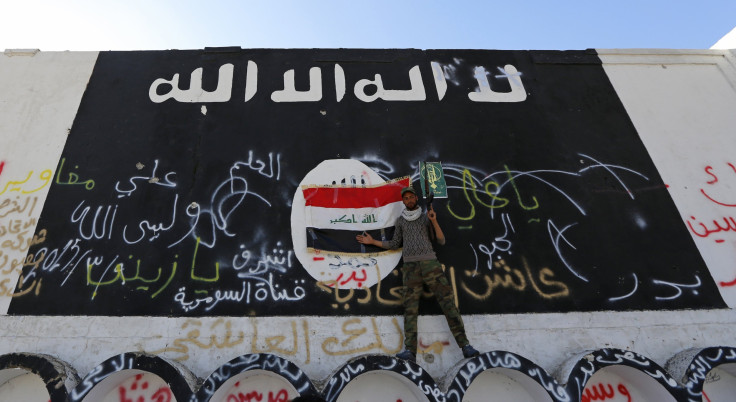 Iraqi forces and Shiite militias clashed with militants from the Islamic State group Thursday after laying siege to Tikrit and entering the Iraqi city located approximately 80 miles north of Baghdad. Iraqi forces are trying to reach the center of the city as part of a larger effort to retake territory held by the group but are struggling to make headway in parts of the city.
As Iraqi forces, along with Shiite militias, moved into the city, militants from the so-called Islamic State attempted to push them back with snipers, car bombs and heavy machine guns. Iraqi forces were also intercepting the Islamic State group's walkie-talkie communications about battle tactics, and both sides have exchanged fire. It is not clear how many casualties have resulted, the BBC reported.
Fighters for the Islamic State group, which is also known as ISIS or ISIL, still control the presidential complex in the city and at least three other central districts, Reuters reported. Iraq's military offensive to take back Tikrit began 10 days ago. Recapturing Tikrit is a key component of the Iraqi military's attempt to retake Mosul, a major city north of Tikrit, as Khaled al-Obeidi, Iraq's defense minister, told the Associated Press.
Obeidi also met Thursday with Iranian Gen. Qassem Soleimani, whose troops and colleagues have been instrumental in the Iraqi fight against militants. According to the U.S. military's Gen. Martin Dempsey, chairman of the Joint Chiefs of Staff, 20,000 of the 24,000 troops fighting the Islamic State group in the battle for Tikrit are Shiite militia that were "Iranian-trained and somewhat Iranian-equipped."
Dempsey expressed "no doubt" Wednesday that Tikrit would be retaken from Islamic State group militants, who captured the city in June 2014 in a rapid advance that led to the group taking control of parts of Iraq and Syria. "The activities of the Iranians to support the Iraqi security forces is a positive thing in military terms," Dempsey also said, but added that "the question is what comes after," speculating as to whether a victory in Tikrit could result "in atrocities and retribution."
© Copyright IBTimes 2023. All rights reserved.