ISIS Beheading Video: Is The World Growing Desensitized To Islamic State Propaganda?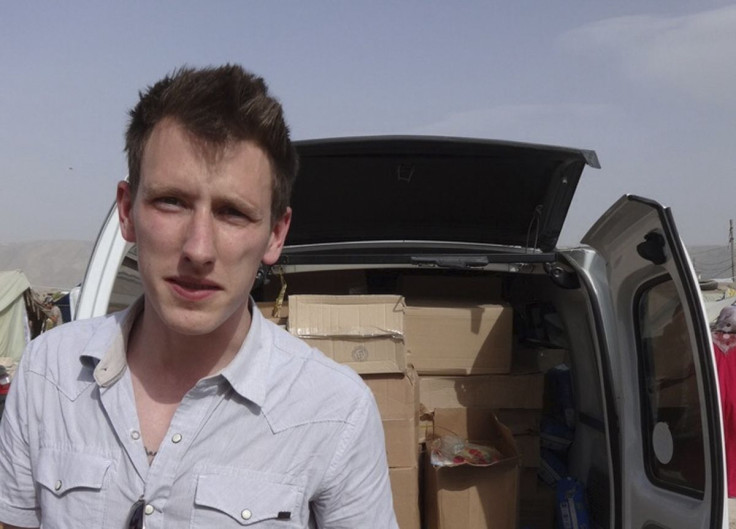 When the Islamic State group released a new video Sunday showing a series of bloody beheadings, including that of U.S. aid worker Peter Kassig, newspapers, TV networks and news sites once again featured blaring headlines detailing and decrying the latest piece of ISIS propaganda. But the stories of militant terror seem to be having diminishing impact on viewers' psyches as something of a war fatigue has set in, according to communications experts.
"Americans are unfortunately becoming desensitized to ISIS beheadings, almost to the point of thinking, 'You see one, you've seen 'em all,'" Carole Lieberman, a prominent psychiatrist and author of "Coping with Terrorism: Dreams Interrupted," said via email. "This is part of a deeper problem. At the same time that there is an increasing number of Americans being recruited to join ISIS, Americans are sticking their head further into the sand. In psychological terms, it is called 'cognitive dissonance.'"
When American journalist James Foley was beheaded in August, stills of him kneeling next to his executor were unavoidable online, on newsstands and on TV for days, as the world struggled to come to grips with the senseless act of violence. When another American journalist, Steven Sotloff, was killed two weeks later, the sense of outrage was again strong in Western media and among politicians including President Barack Obama, who has decried the beheadings and is now leading a military assault on ISIS. But as ISIS videos continue to emerge at a rapid clip, some experts say they believe the world is becoming inured to the shock.
"I think American audiences are not so much desensitized to the beheading videos, but after over a decade's worth of war and occupation in the Middle East, they have grown wary of how much brutality terrorist groups are capable of and the way shock and outrage can grow into knee-jerk support for military action that can turn out to be drawn out over years and bear great cost in terms of lives and the country's resources," Barna William Donovan, director of the Graduate Program in Strategic Communication, Department of Communication and Media Culture, at St. Peter's University in Jersey City, New Jersey, said via email.
Conversly, ignoring the realities of ISIS on the ground in Syria and Iraq does a disservice to the people who are impacted by it there every day, according to Weam Namou, an author and journalist who serves as president of the Iraqi Artists Association.
"As immigrants, we have analyzed the reason why this is the case, and some have suggested that Americans are perhaps afraid of the truth," he said via email. "They would rather mask the problem with other less worthy issues, because they are currently too politically unfit to face what is really happening, how dark and ugly it is, and how it could affect us and our children in the long run."
The beheading videos are generally not aimed at U.S. audiences. Instead, they work to recruit foreigners to travel to Syria and Iraq to join ISIS, according to Steven Radil, a professor of geopolitics and political geography at the University of Idaho.
"I suspect that these videos are meant to serve a different purpose and communicate with a different audience," he said via email. "If I'm correct, these videos and other similar types of intimate, personal violence will be with us for some time to come."
FOR FREE to continue reading
✔️ Unlock the full content of International Business Times UK for free
offer available for a limited time only
✔️ Easily manage your Newsletters subscriptions and save your favourite articles
✔️ No payment method required
Already have an account?
Log in
© Copyright IBTimes 2023. All rights reserved.