ISIS Border Crisis: DHS Chief Says Terrorists Not Entering US Through Mexico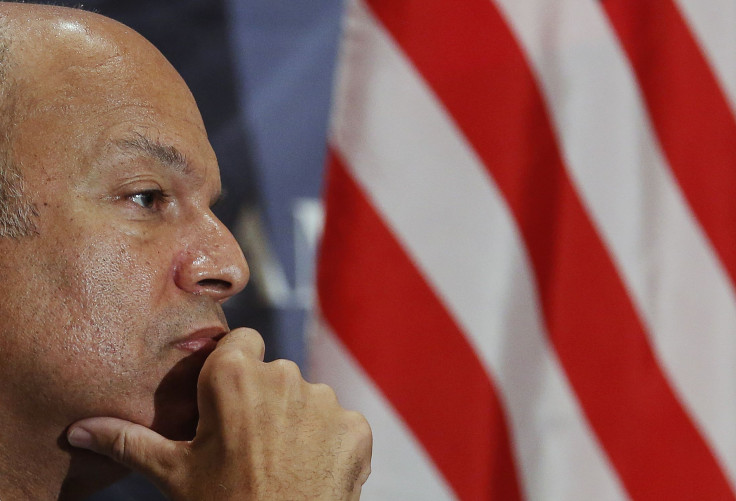 Homeland Security Secretary Jeh Johnson says Islamic State militants are not entering the U.S. through the southern border. Johnson was responding to a claim made by Rep. Duncan Hunter, R-Calif., that at least 10 Islamic State operatives were detained trying to come in from Mexico.
"We have no credible, specific intelligence to that effect," Johnson said on CNN Wednesday evening of the militants also known as ISIS. "And I look at the intelligence reports from overseas from our southern border from our intelligence community virtually every day, numerous times a day, to be on the lookout for something of that nature. So, what I'd say to the American public is we're vigilant in looking out for individuals of suspicion who may be crossing our border."
Johnson never mentioned Hunter by name, but he has called on lawmakers to act responsibly and not frighten Americans. "Let's not unduly create fear and anxiety in the American public by passing on speculation and rumor," Johnson said.
The group Judicial Watch reported late Wednesday that four "Islamic terrorists" had been seized along the southern border within 36 hours. Hunter said in an interview with Fox News on Tuesday that "at least 10 ISIS fighters have been caught coming across the Mexican border in Texas."
© Copyright IBTimes 2023. All rights reserved.