ISIS Claims To Have Executed Two Tunisian Journalists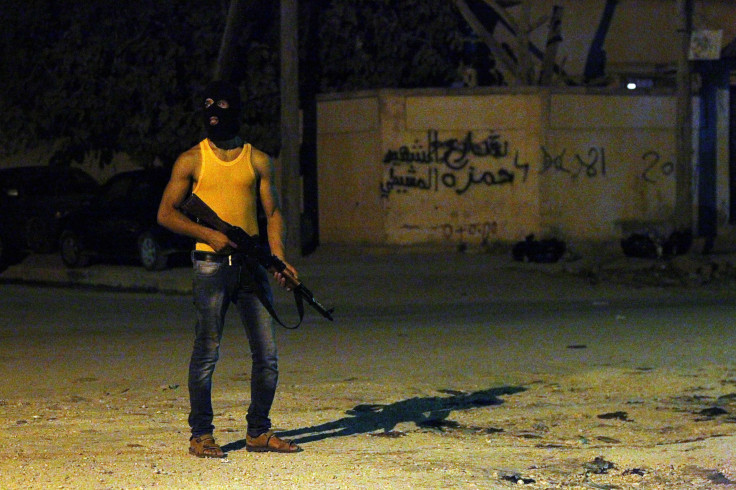 The Islamic State group operating in Libya claimed Thursday to have executed two Tunisian journalists who were kidnapped in September, according to local media reports. ISIS militants operating in Barqah Province near Derna published photos of what they said was the execution of Sofien Chourabi and Nadhir Ktari.
International Business Times could not independently verify the authenticity of the photos. The group did not release a video of the execution as it has in the past.
ISIS is responsible for the beheadings of dozens of journalists across the world, particularly in Iraq and Syria. The group killed Western journalists James Foley and Steven Sotloff, who were kidnapped in Syria, and dozens of Iraqi journalists operating near Mosul.
In November, IBTimes reported Libyan fighters who pledged allegiance to the Islamic State group were gaining supporters and had consolidated power in the eastern city of Derna, close to the Egyptian border. It was the first city outside of Iraq and Syria to have a recognized ISIS presence.
An ISIS presence first emerged in Libya in September, when Sunni militias associated with al Qaeda in the Islamic Maghreb pledged allegiance to the group, hoping that the infamous name would give them leverage and support from outside forces.
Since then, Libya has been embroiled in the deadliest fighting since 2011. Intense clashes are taking place in Misrata, Benghazi, Tripoli and Tobruk, the city where the internationally recognized government is based. An Islamist group known as Libya Dawn took control of Tripoli in August and set up a rival government, forcing the internationally recognized government to flee.
Libya's House of Representatives declared a formal alliance with rebel Gen. Khalifa Hifter last month. Hifter supported Moammar Gadhafi when he was a high-ranking officer, but turned against the Libyan ruler in the 1980s during the war with Chad. He is now the head of a militia that supports moderate values against radical Islam in a campaign called Operation Dignity.
It is not known how many troops Hifter leads, but his forces are said to own heavy weaponry and aircraft that could help the government fight Islamist militias. The Libyan National Army is led by Hifter, but it is not clear if Hifter (whose name is sometimes transliterated as Haftar, among other spellings) is in control of the Libyan air force, which has been accused of launching dozens of airstrikes across the country over the last two weeks.
© Copyright IBTimes 2023. All rights reserved.