ISIS Controls Half Of Syria After Palmyra Capture: Monitor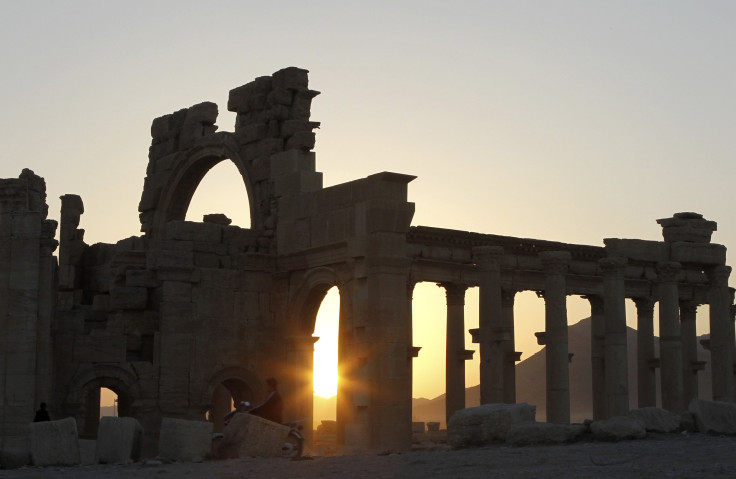 The Islamic State group holds power over half of Syrian territory after its seizure of the ancient city of Palmyra, according to a monitor. The U.K.-based Syrian Observatory for Human Rights warned that ISIS had consolidated its control over the city on Wednesday by capturing its airfield and prison.
"There are no forces to stop them [entering the ruins]," Rami Abdul Rahman, director of the Syrian Observatory for Human Rights monitoring group, said, according to the Guardian. "But the important thing also is they now control 50% of Syria."
The city's 2,000-year-old colonnades have been described by Unesco as "one of the most important cultural centers of the ancient world." ISIS has previously razed the ancient city of Nimrud, the Iraq Museum and Persian ruins at Hatra.
Local activists reportedly said that the group had imposed a strict curfew on Palmyra's 50,000 residents and was clearing out the last forces loyal to Syrian President Bashar Assad who previously controlled it.
With the new gains in territory, ISIS controls an area ranging from Raqqa and Deir Ezzor provinces in the northwest to the central Palmyra region, which the Observatory estimates to be 95,000 sq. km. (37,000 sq. miles).
The news comes just days after ISIS declared a major victory when its flag flew over the Iraqi city of Ramadi.
The capture of Palmyra is the first instance where ISIS directly captured territory from the Syrian army, which has steadily been losing ground to other rebel groups in recent weeks.
However, most of the territory that ISIS holds is in relatively sparse central and eastern regions. Syria's main cities, including the capital of Damascus, are located on its western coast, and Syrian troops have reportedly been retrenching their positions to defend these areas after the recent string of losses.
A contingent of foreign fighters has swelled the group's ranks with an estimated 17,000 fighters traveling from at least 90 countries to join the militant group.
© Copyright IBTimes 2023. All rights reserved.
FOLLOW MORE IBT NEWS ON THE BELOW CHANNELS