ISIS Crossing Southern Border From Mexico? Terror Debate Sparks Alarm Over Possible Islamic State Immigration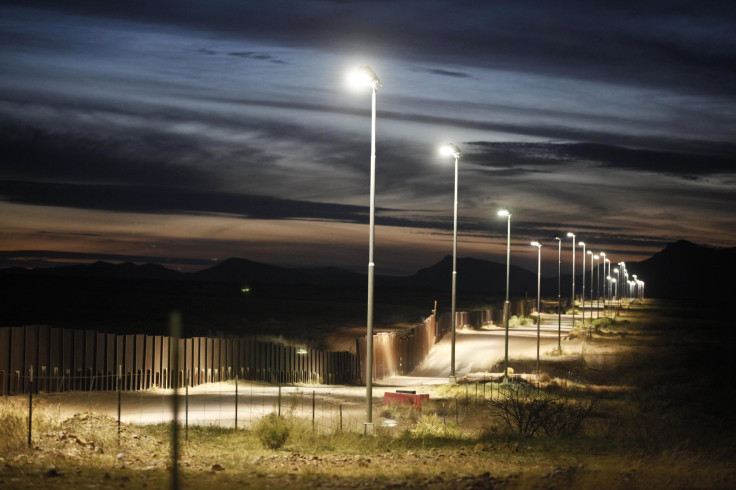 Tim Foley recently returned from a 10-day patrol mission through the cactus and bush-covered borderland that stretches between Mexico and the U.S. states of Texas, New Mexico, Arizona and California. He's one of many Americans concerned about a porous border that sits just 400 yards from his home, but also among the few who has taken matters into his own hands.
The 56-year-old former construction worker nicknamed "Nailer" has led the Arizona Border Recon, a group of heavily armed volunteers, on expeditions to intercept undocumented border crossers and stem the flow of drugs coming through the desert for the last five years. His group, which is not sanctioned by the government, has detained hundreds of undocumented immigrants and narco-scouts and reported them to authorities, he said. Increasingly, however, he's been concerned by the prospect of militants with the Islamic State group exploiting a weak border.
"You've got a war on drugs, and a war on terror, and they're coming together -- right here, right now," said Foley, who calls Arizona home.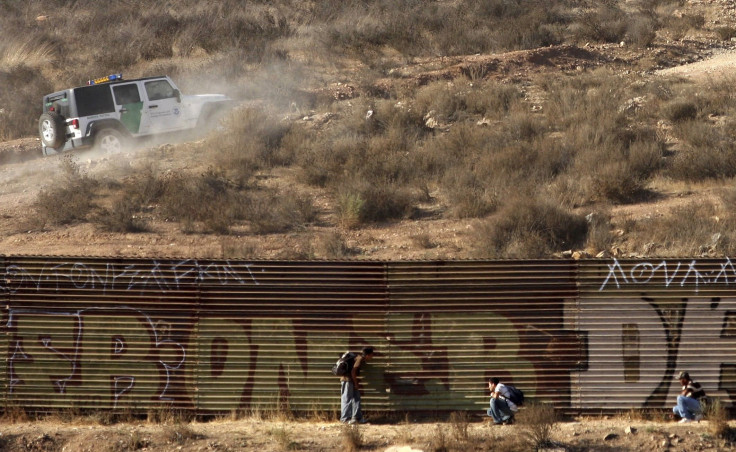 Following last month's terrorist attacks in Paris, and more recently since the last week's San Bernardino, California, massacre, conservative-leaning voters and politicians have raised alarm over the possibility of terrorists slipping into the U.S. illegally. Immigrants from as far away as China have been crossing into the southern tip of Texas for years, but it's only recently that a small number of Arabs has tapped into an elaborate human-smuggling pipeline. Immigration analysts said it was an unlikely path for terrorists, however, and much more likely to be used by desperate refugees fleeing war in hopes of connecting with family members already in the U.S.
"There are politicians who want to stoke fears about terrorism or are stoking fears about terrorism," said Marc Rosenblum, deputy director of the U.S. Immigration Policy Program at the Migration Policy Institute in Washington, D.C. "I don't want to say it's a total non-issue, but the Southwest border is not the greatest point of vulnerability in terms of national security."
The U.S. government has poured billions of dollars into border security amid a years-long nationwide debate over undocumented immigration. Authorities have erected hundreds of miles of fencing, as well as hundreds of radar and camera towers. They've also begun using drones to survey the terrain, and there are today more than 21,000 border agents on the ground. Whereas refugees might file asylum claims once apprehended, the possibility of being caught is likely to keep extremists searching for other ways to get in, security analysts said.
The journey across the vast expanse is an arduous and costly one, but hundreds of thousands of people each year attempt to make it. Many are from South or Central America, but the number of Chinese and Indians slipping through has surged in recent years. Smuggling agents in Asia generally charge between $12,000 and $20,000 for the whole journey, and they usually organize clients to first fly to a third-party country, like Ecuador or Venezuela. The roundabout routes are necessary as Mexico requires visas for entrants from many countries. The immigrants then typically take vehicles into Mexico before moving on to the closest border crossing into the U.S.
Mexican crime networks are suspected of being involved in the operations, and immigrants are often coached on what to tell border security on the other side, in the event they are apprehended without prior plans of making an asylum claim.
There's no telling how many Syrians, Iraqis and other Middle Easterners have tapped into those networks. There were 104 asylum cases filed by Syrians as of June this year, almost double as many as in 2010, but only a fraction of those were individuals who showed up at the border. Fourteen Syrians were apprehended attempting to cross in 2014, the last year for which Department of Homeland Security statistics are available, and seven Iraqis. In comparison, more than 1,500 individuals from India were apprehended in 2014.
Unauthorized Immigrant Population by State | InsideGov
There might be more people from the Middle East coming through the U.S. border than those listed on the books, Naim Haroon Sakhia, a California immigration attorney, said. Some of the prospective clients with whom he has met have been people from the Middle East or elsewhere posing as Indians, since identifying as an Indian may raise fewer red flags, he said. There are also much stronger Indian smuggling networks, Sakhia added.
"When you ask them, 'Where is the passport?' they say they don't have one. When you talk to them, sometimes you suspect from the accent that they're not Indian. Sometimes you ask them questions about places in India and they're not aware of them," Sakhia said. "If I feel that they have a credible claim, then I accept them as a client, otherwise I turn them down."
There have been a few widely reported cases of Syrians making it to the U.S. Last month, three Syrian families showed up at a Texas border crossing, prompting alarm among some immigration officials and lawmakers that they might pose a security threat. As it turned out, some were Syrian Christians seeking asylum, and all of the individuals presented themselves to authorities at a border crossing. They are still being held in detention, as asylum-seekers without valid documentation are usually kept in custody until after undergoing preliminary security screening.
"They did everything right in terms of asking for help. They've done everything they can to not only save their own lives but the lives of their families," attorney Jonathan Ryan, executive director of Raices (Refugee and Immigrant Center for Education and Legal Services), an immigrant legal advocacy group based in San Antonio, told the Los Angeles Times. "The question is, why are they continuing to be held compared to other families we are seeing released without these additional hurdles."
Officials have said the threat of Islamic State group fighters slipping in through the border is a concern they take seriously. Five Pakistanis and one Afghan immigrant were detained last month while attempting to cross the border. In a statement, Arizona Gov. Doug Ducey said the news was worrisome, given recent threats against the U.S. from the group -- which is also known as ISIS or ISIL. But none of the individuals was believed to have been connected to terrorist organizations.
"This latest incident only reinforces the need to take our national security seriously on all fronts," the statement continued. "It's clear, our nation needs to up its game and improve border resources if we are going to protect our homeland."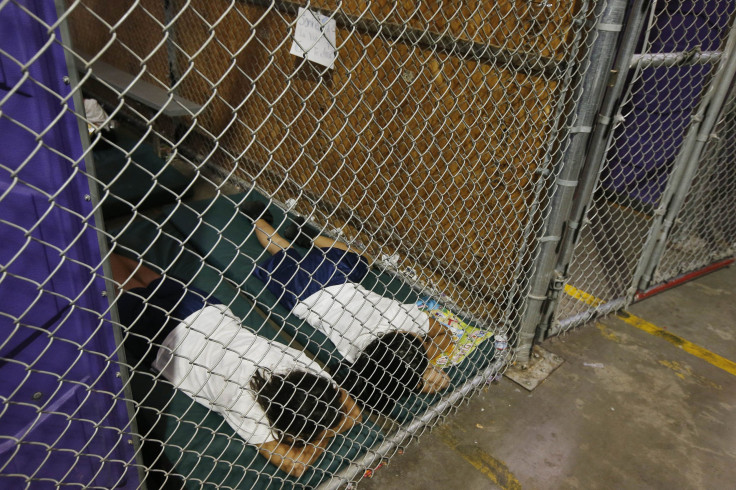 Given the difficulties immigrants face crossing through the Southwest border -- including the high risk of being apprehended -- immigration experts said it wouldn't be easy getting into the U.S. undetected. However, if they had the money and the means, obtaining forged documents and passing through official ports of entry with visas might be simpler, immigration analysts said.
"I think it is right after an attack like in Paris for people to be apprehensive and to take stock of our defenses," said Tom Jawetz, vice president of immigration at the Center for American Progress, a liberal Washington think tank. "But we should recognize that the border is far more secure than it has been historically, that the flow continues to be down and has been down for decades, and that we have invested [a lot into] technology, manpower and fencing."
But according to Foley, who was preparing for his next patrol trip, smugglers have gotten more sophisticated, finding new trails for higher bidders who want to evade authorities -- trails he fears terrorists might be able to exploit.
"We don't know who they are, [many] are coming without identification. We have more than 78 nations coming through this border, so we're just trying to help border control with another set of eyes and ears," he said.
Foley's Arizona Border Recon has been accused of being anti-immigrant and extremist -- accusations that he said he welcomes. "If getting off the couch and trying to protect your country is extreme," he said, "then call me an extremist."
© Copyright IBTimes 2023. All rights reserved.