Refugees Not Welcome? As Syrian Immigration Debate Rages, Asylum Seekers In The US Fear For Their Future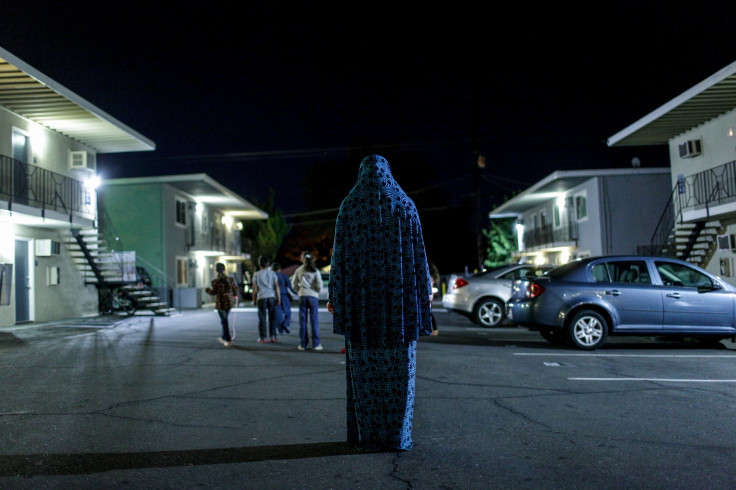 Kassem Eid, 29, arrived in the United States about a year and a half ago, with high hopes that he could settle in Washington -- the heart of power -- to effect change home in Syria. He is an ambitious activist who helped turn his small town into an international symbol of Syria's suffering after it was blockaded by dictator Bashar Assad's forces in late 2012, cutting off food and supplies and making life virtually unlivable for civilians. Moadamiyeh, which sits west of Damascus, has been shelled, bombed and gassed, and Eid said he has personally been targeted with beatings and threats by government forces.
He was able to flee the endless violence in Syria for Lebanon, where he managed to obtain a rare tourist visa to the U.S. with the help of friends in Washington. More than a year on, however, he hasn't heard anything about his asylum claim, and he hasn't received an interview with immigration officials yet. His tenuous legal status has prevented him from accepting job offers, and he said he now fears a rising anti-refugee tide across the country could make settling in the U.S. all the more difficult.
"I was offered some really good jobs that I could help my country by doing," Eid said. "But the fact is, I don't have American citizenship, and my asylum case wasn't approved [yet]."
His situation isn't an anomaly. Across the country, many Syrian asylum-seekers have waited out unusually long review periods while being given little idea where their cases stand, immigration lawyers told International Business Times. The lawyers suspect the prolonged process is due to the stringent security clearances Syrians are subjected to, and said the legal limbo has caused their clients, already in dire situations, undue worry. And now, as a debate rages over Syrian refugees, asylum-seekers have grown increasingly fearful that their cases, too, might be affected. Immigration experts say they have good cause for alarm.
"Absolutely I think it will" affect their cases, said Muna Jondy, an immigration attorney in Michigan. "One guy expressed himself so clearly the other day, he said: 'Syrians used to wonder why the world deserted them. Now they're wondering why the world hates them.'"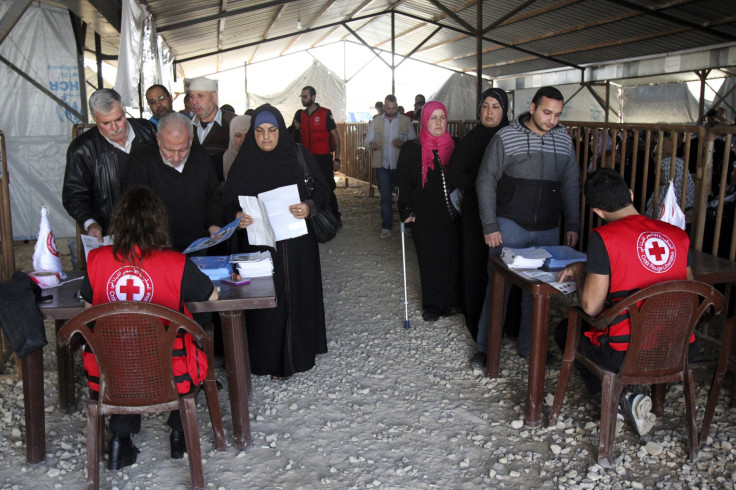 The Republican-controlled U.S. House overwhelmingly approved a bill Thursday that would impose additional hurdles for refugees, including stepped-up security screenings, and at least 31 governors have said they would refuse to accept refugees for resettlement in their states. The debate over refugees and security came after coordinated terrorist attacks in Paris led to at least 129 deaths and hundreds of injuries last Friday. None of the perpetrators are thought to have been refugees, but the attacks have stoked fears that militants with the Islamic State group could exploit the flow of refugees to slip into Western countries.
Syrians, whether asylum-seekers or refugees, already face rigorous security checks, said Tom Jawetz, vice president of immigration policy at the Center for American Progress, a liberal Washington think-tank. The 21-step screening process for Syrians is far more rigid than the immigration process is for other refugees. It includes background checks, national security vetting, biometric identifiers and repeated interviews. It takes an average of 18 to 24 months, and the new legislation -- which President Barack Obama is threatening to veto -- could extend the wait. While France has said it will continue accepting some 30,000 refugees per year, Obama's plan to resettle 10,000 Syrians in 2016, which he said he continues to support, is now meeting strong opposition.
"I hate to tell people already with a lot of reasons to be concerned that they should be concerned by something else," Jawetz said. "But we're telling a group of people fleeing unimaginable violence and turmoil who have already undergone extensive background checks that they're going to have to wait longer with no end in sight."
Just one of Jondy's 13 Syrian cases since 2012 has received a determination. She said her clients continually beg her for answers, as the legal limbo carries many complications. Until their requests are approved, they have to wait 150 days to apply for a work permit, their family overseas cannot join them in the U.S., and they don't know for certain whether they will be able to remain in the country.
"Asylum cases are supposed to be adjudicated in 180 days. You should be done, get your decision in 180 days -- and that's totally not happening," Jondy said.
The U.S. has admitted and relocated 1,800 Syrian refugees this year. An asylum-seeker is a refugee who has experienced past persecution or can produce evidence of a well-founded fear of future persuection, and is already present on American soil. The person must claim asylum within one year of arrival, and the U.S. granted asylum for all of 36 Syrians in 2013, the latest year for which Homeland Security statistics are available. Asylum-seekers are separate from the 10,000 refugees the federal government plans to resettle.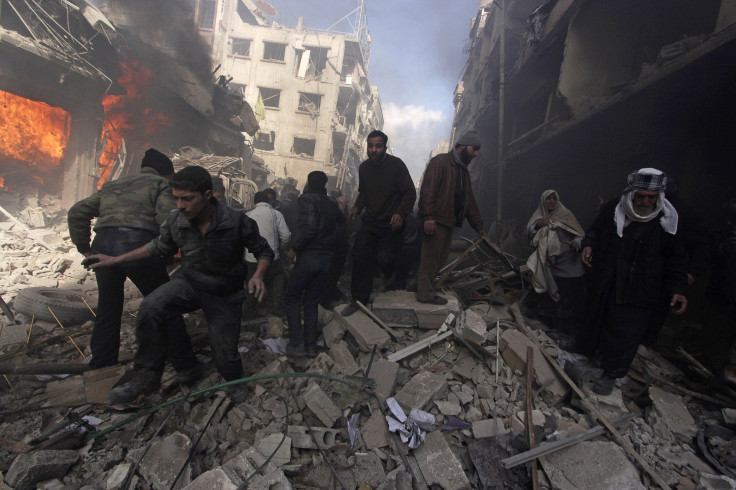 Hassan Ahmad, a Virginia lawyer who deals with immigration cases, said his clients have experienced similar waits. When the Syrian war began in 2011, several of his clients were approved in just six to eight weeks, but everything has slowed down since then, he said. Now his clients have been waiting two or more years, and their cases are still pending. He speculated that recent rhetoric against refugees was likely to hinder asylum-seekers' cases, and said it "harkened back to dark periods of our history" -- referring to when the U.S. government turned away Jewish refugees and put thousands of Japanese-Americans in internment camps during World War II.
"I would hope that every case is judged on its own merit, and if anyone can show reasonable fear of persecution, they would not be judged based on where they come from," Ahmad said. "The rhetoric of 30 governors so far asking to bar refugee resettlement is extremely concerning. I don't think it has any basis in law, but it's not going to stop these people from trying."
Ghanem Jandali, 39, is one of the asylees whose case has already been approved. He works as an engineer in Detroit, where he lives with his wife and 2-year-old daughter. He left his home in Homs, Syria, in 2013, when life there became unbearable.
But now he's waiting on a green card -- and it's like the process has started all over again.
"Why is my status delayed? Is there anything wrong? What's going on with the security check? Nobody contacted me -- so I have no clue," he said. "Whenever I read the news, I feel like it's going to take more time."
© Copyright IBTimes 2022. All rights reserved.
FOLLOW MORE IBT NEWS ON THE BELOW CHANNELS