ISIS Threat In Israel: Islamic State Supporters Threaten Christians In Jerusalem, Vow Slaughter Of Zionist Collaborators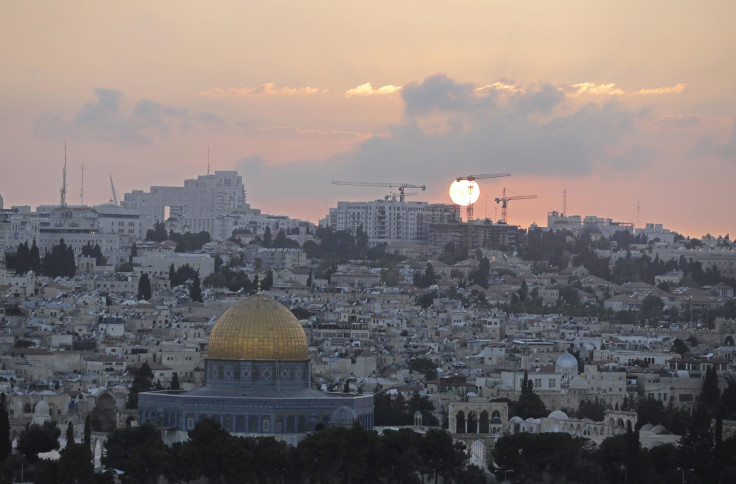 A group of supporters of the Islamic State militant group has reportedly vowed to slaughter Christian Arabs in Jerusalem. They have released a slew of flyers in recent days that threatened to "clean this country and the Muslim Quarter from these Christians during this holy Ramadan," the Jerusalem Post reported.
The group, a weak coalition of aspiring jihadists that follow but are not an official branch of the so-called Islamic State, signed its name as the Islamic State, Emirate of Bayt al-Maqdis, or the Holy City, meaning Jerusalem. The group reportedly began distributing the message via unverified leaflets Thursday in a neighborhood in North Jerusalem.
Christians had until Eid al-Fitr, the festival at the end of the holy month of Ramadan, to leave, the message reportedly said. The group would then begin searching through areas including Beit Hanina, Shuafat, the Muslim Quarter of Jerusalem's Old City and the Church of the Holy Sepulchre to root out Christians and non-believers.
The messages appeared to bear the black and white logo of the Islamic State but their authenticity could not be verified, according to the Jerusalem Post, which obtained a copy of the message and translated it. Some residents also doubted its authenticity, claiming that the threat was simply an act of intimidation, Israel Today reported.
"So we tell our Christians and the nonbelievers: Go away now or you will be killed when the Eid is near," the message purportedly said. "And you will be slaughtered like the sheep. One month is enough for them to go away."
The first day of Eid al-Fitr is likely to be celebrated July 17 this year. Supporters of the Islamic State in Jerusalem have pledged allegiance to but do not constitute an officially accepted branch of the group that now controls large swathes of Syria and Iraq. It grew out of a group known as the Mujahedeen Shura Council in the Environs of Jerusalem, which the U.S. State Department has declared a terrorist organization.
© Copyright IBTimes 2023. All rights reserved.
FOLLOW MORE IBT NEWS ON THE BELOW CHANNELS