Triple Attack On Three Continents May Signal ISIS Ramadan Strategy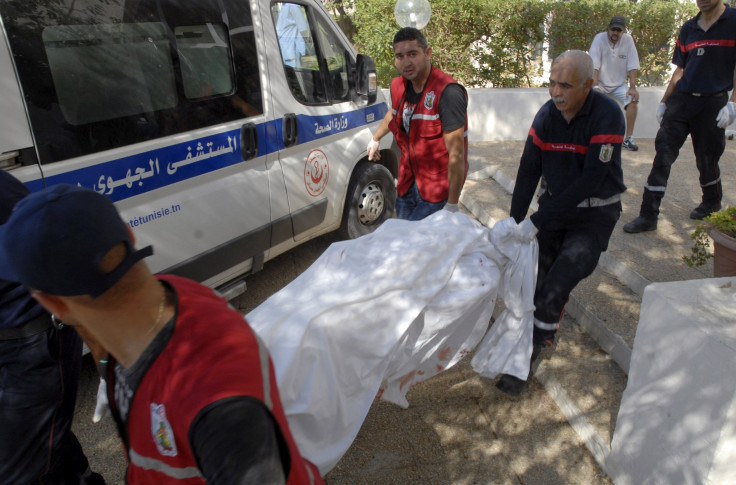 Dressed in black shorts and a black T-shirt, 20-year-old Rafik el Chelly took a few minutes and lay out on a white chair on the public beach adjacent to Tunisia's Riu Imperial Hotel. Sharing the sand with him next door were dozens of European tourists, some sunning themselves facedown, some playing with their children. From their side of the beach, they could not tell that he had an assault rifle hidden in his parasol. He didn't look like he was about to go on a rampage that killed at last count 37 people and injured dozens more. But then he started shooting beachgoers at random, clearing his way with bullets to the hotel's entrance. A Tunisian employee of the hotel told International Business Times that when he reached the hotel lobby, he spared the life of a Tunisian security guard, only shooting him in the foot, while pursuing two German couples.
"The ISIS guys in Tunisia are less terrifying than those in Libya or Syria," said the employee, Wael Ouni. "They cannot kill another Tunisian."
At about the same time el Chelly was spraying bullets in the tourist resort of Port el Kantaoui near the coastal city of Sousse, a suicide bomber detonated his explosives inside a Shiite mosque in Kuwait City, and an attacker decapitated a manager of an American-owned firm in the French city of Lyon: three terror attacks on three continents in less than three hours. Only one of those attacks, the Kuwait bombing, was claimed by the Islamic State group, also known as ISIS or ISIL -- but the other two bore similarities to previous ISIS attacks. Their concurrence raised speculation that the three attacks may be linked to a campaign of violence ISIS is waging during Ramadan, the Muslim holy month, which began on June 17.
The known attackers were all locals and previously known to authorities for their involvement in terrorist organizations. They fit the profile for so-called lone wolf attackers, and it's possible that their actions were a response to the widespread call from ISIS for independent attacks during Ramadan.
"Make this month a month of victories for the Muslims everywhere," ISIS spokesman Sheikh Abu Muhammad al-Adnani said in an audio statement released on Tuesday. "Make it a month of disasters, defeats and disgrace for the kuffar [infidels] everywhere."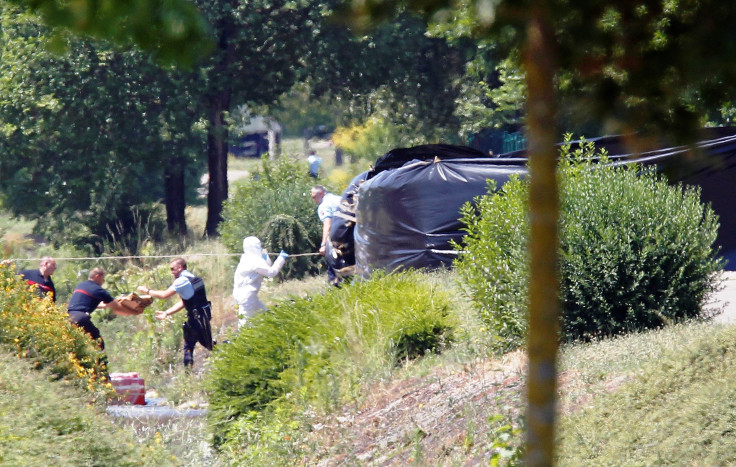 The Friday attacks are yet another indication that ISIS is succeeding at inspiring people around the world to commit domestic attacks -- people who may never have traveled to fight with extremist groups and are taking up arms to kill people in their own countries.
"This is an indication of the way of the future, where you have multiple lone wolf attacks in multiple countries at the same time," said Andrew Tabler, an expert on ISIS at the Washington Institute for Near East Policy, a think tank. "It is hard to defend yourself against these kinds of attacks. ISIS has been able to get individuals that have never even been to Syria to start falling into their organization. It allows ISIS to spread the power of chaos."
The ISIS Ramadan campaign has several strategic objectives. A military offensive underway in Syria is meant as a display of force on the ground, reclaiming territory that ISIS had lost, while expanding its operations to other countries, even in the face of mounting pressure on its so-called capital, Raqqa, by Kurdish militias. The militant group also wants to increase sectarian tensions in the region by attacking religious targets, which could destabilize countries that have been so far stable, like Kuwait. A country in chaos is the perfect place for ISIS to spread its message that "war is accelerating and that all Muslims must mobilize," according to a report from the Institute for the Study of War.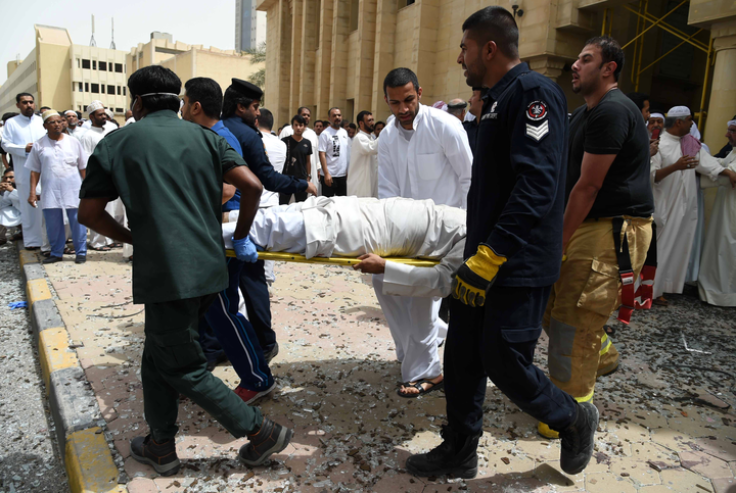 The terrorist group's Ramadan campaign likely began on Thursday, when militants stormed the Syrian city of Kobani. ISIS slaughtered more than 120 civilians in the town, one of the focal points of the Sunni militant group's Syrian offensive. Thursday's battle marked the worst fighting seen in the border town in more than six months. ISIS, which was forced out of Kobani in January after a protracted battle, began shooting randomly at anyone they saw in the streets.
The attack came after months of Kurdish rebel victories in Syria. Last week, ISIS was pushed out of Tel Abyad, a key town on the Turkish border, and Kurdish fighters cut the group's main supply line between Turkey and its Raqqa headquarters.
"Being driven out of Tel Abyad and the positive surge toward Raqqa [from the Kurds] caused a delay in the Ramadan campaign," said Pieter Van Ostaeyen, an independent analyst who focuses on foreign fighters in Syria.
As for attacks in other countries, there have been no reported instances of ISIS leadership actually providing military or logistical support to lone wolves. But ISIS does provide the inspiration and the call to arms.
The bombing in a Shiite mosque in Kuwait City was the first time ISIS publicly claimed responsibility for an attack in the Gulf country. An ISIS affiliate, Najd Province, said it also recently attacked Shiite mosques in Saudi Arabia and Yemen, the Associated Press reported.
The blast, which may have killed as many as 25 people, hit during Friday prayers at the Imam Sadiq Mosque in al-Sawaber, one of the busiest for the country's Shiite minority.
The attack in Tunisia had little to do with sectarian tensions, but aimed instead at destabilizing the country through an attack on its tourism sector, which makes up 15 percent of the country's gross domestic product.
"If you want to destabilize Tunisia and make it a fertile breeding ground for the Islamic State, you need to attack the economy," Van Ostaeyen said.
The Riu Imperial Hotel was the perfect target. Guests and many staff members at the hotel were not observing Ramadan. Men and women were allowed to be on the beach together, which is anathema to radical Islamists. The hotel was also full of European tourists who had taken advantage of low travel costs in the country after the terrorist attack at Tunisia's Bardo National Museum in March. An ISIS affiliate in Tunisia claimed that attack.
Two attacks on tourists in four months will severely damage Tunisia's already fragile economy. Just hours after the attack, Jetairfly, a Belgian airline, announced it would halt service to Tunisia, the BBC reported.
The attacks on Friday point to what analysts say is a growing concern for countries across the world -- that there are ISIS cells that have so far gone undetected and may be ready to spring into action when the call comes, possibly coordinating with each other.
"What I've been fearing is that we have sleeping support in most of the Western countries," Van Ostaeyen said. They will respond when they're called up ... and communicated with ISIS to coordinate on this Friday."
Some authorities disagree. "There is no link to be established [between the attacks] except that terrorism is our enemy, it strikes everywhere, even Kuwait," said French President François Hollande on Friday.
Tunisian President Beji Caid Essebsi told Agence France-Presse that his country "cannot respond alone" to terror and called for a "global strategy." And that, analysts say, has yet to be implemented, even though it has been one year since ISIS rose to prominence.
Countries bordering Iraq and Syria, as well as European countries that are home to many ISIS fighters, have implemented their own strategies to curb terrorism at home. But that strategy is not systematic worldwide, and information sharing between countries is still limited.
The U.S. State Department has been particularly vocal over the past year about the need to coordinate efforts. Last week it described Kuwait as a "valued partner" and commended authorities for arresting a cell of 12 suspected ISIS terrorists there. It also said the country had implemented "new security measures to prevent possible terrorist attacks on its soil."
Kuwait had just announced the creation of a new security team of 80 officers to counter violent extremist threats. But Friday's mosque attack is an indication that those measures may not be enough.
Two of these three attacks, and a bombing on a train from Cairo to Alexandria in Egypt earlier on Friday that left no casualties, are still unclaimed. Lone wolf terrorists are usually killed during or after their attacks, but several local sources reported that Tunisian officers had arrested a second man involved in the shooting. This could not be independently verified, but if true, his arrest could open a new avenue of investigation into the increasingly common phenomenon of independent terror operations.
FOR FREE to continue reading
✔️ Unlock the full content of International Business Times UK for free
offer available for a limited time only
✔️ Easily manage your Newsletters subscriptions and save your favourite articles
✔️ No payment method required
Already have an account?
Log in
© Copyright IBTimes 2023. All rights reserved.