As ISIS Weakens, Oil Investment In Iraqi Kurdistan Soars, But Ordinary Iraqis Lose Out On Riches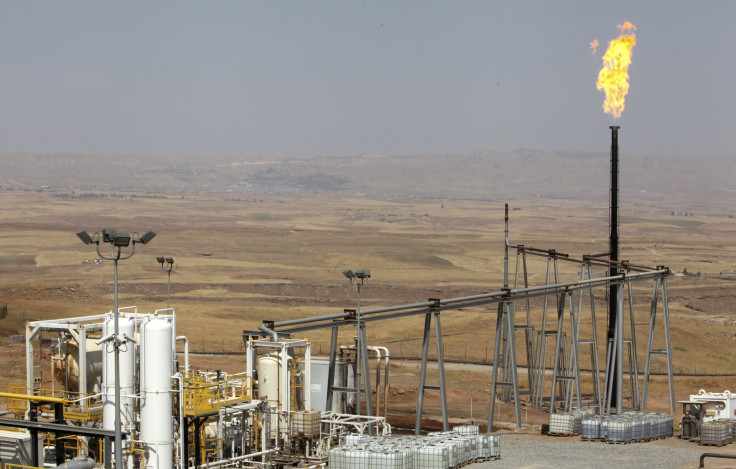 IRBIL, Iraqi Kurdistan — The tune of "Jingle Bells" blasted through the speakers of an old car in the center of downtown. It was a parody of the famous English Christmas song, with Kurdish lyrics laid over the track. "Santa, how come you didn't bring us presents this year?" Santa's reply: "I haven't received my salary from the government in four months." The radio station played two more songs, all making light of the government's economic struggles. But for average people living in the capital of Iraqi Kurdistan, life without a salary means not enough food for their families, and sometimes it results in the end of marriages.
"I only have 5,000 dinars ($4.50) until I get my next paycheck," Mohammed Ali Asked, a 25-year-old arts teacher in Kirkuk, said. "Lots of people have divorced because of not getting paid, and I am afraid my situation is going to be like that. The situation is not suitable for marriage here. I can't afford a family. If [my] wife asks for something, I can't pay for it."
January marked the fifth month in a row that people living in the semiautonomous region have not received their salaries from the government's petrodollar budget. Some people are still required to work without pay, while others find short-term jobs to foot the bills.
Men line the side of Irbil's main highway in the early mornings, squatting as they keep an eye out for construction trucks. Some of the private companies pick them up if they need extra help for the day. In the local schools, children pack into one classroom, fighting for seats because their teaching staff has been cut. ATM service is spotty on any given day because some have not been stacked with money. Many of the local restaurants here operate on the "I owe you" system. Across town, near the international airport, there are massive high-rises under construction. Among those that have been completed are the Empire World towers, which are luxury apartments that house international oil traders and contractors, as well as government employees closely linked to the region's oil market.
Like many Middle Eastern countries, Iraq has a widening gap between rich and poor. Some 20 percent of the population — around 7 million people — live below the poverty line. The country is ranked 120th for income equality by the World Bank, below Syria, Egypt and the Gulf states. The only Middle Eastern nation ranked lower is Yemen, one of the poorest countries in the world. The gap between the haves and have-nots is particularly stark in Iraqi Kurdistan, where thousands of people employed in the public sector have gone without pay for months as members of the government and their family members are reaping millions from the country's oil exports.
Drawn by low costs and lax regulation, international oil companies have flocked to Iraqi Kurdistan in the past three years as the Kurdistan Regional Government (KRG), began exporting oil independently from Baghdad. Hundreds of thousands of barrels of oil are flowing to Turkey every day, but the payouts from those deals are not distributed to the people, said Fouad Hussein, a member of the council's oil and gas committee in Kirkuk province, the epicenter of oil exports in Iraq. Only 7 percent of the people employed in the North Oil Co., Iraq's main oil producer, are Kurdish, Hussein told International Business Times.
"The benefits of oil should be owned by all of the people of the oil-producing areas," Hussein said. " Kirkuk has been parted away from its natural rights. We should be getting two dollars from Baghdad for every barrel that is refined, but even we don't get that. We have set up meetings with Baghdad about this, but in the end they do not follow through."
Without receiving its share of the budget from the central government, Iraqi Kurdistan's economy is flagging. The fight against the Islamic State group is now relatively quiet, but it could escalate if the Sunni terrorist organization gains new ground. Last week, the KRG announced it was accepting a donation from the World Bank to aid the fight against the group, aka ISIS, in addition to privatizing parts of the electricity sector.
"This is a tsunami," Qubad Talabani, prime minister of the KRG, said recently to local media. "Either we react and respond or get dragged under. The initial step is to stop the ship from sinking."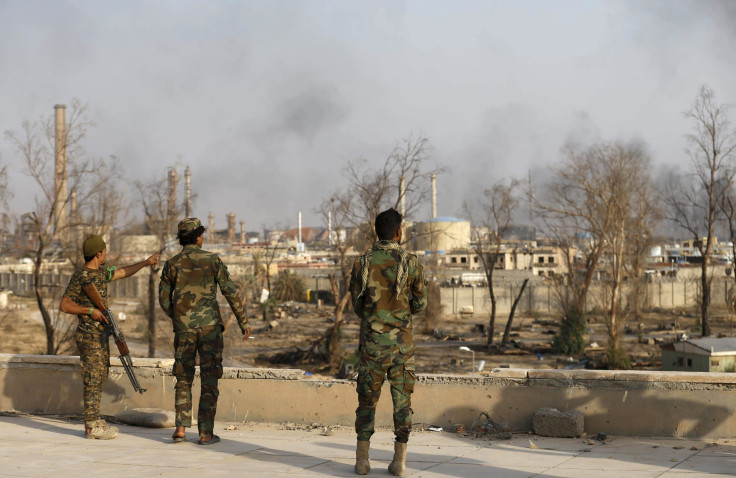 Conflict with Baghdad is a major part of the problem. Two years ago, the KRG and the central government in Baghdad agreed that Kurdistan would export 250,000 barrels of oil a day, and the disputed province of Kirkuk — now under Kurdish control — would export 300,000 barrels a day. In return, the KRG would keep 17 percent of Iraq's budget expenditure. But Baghdad did not keep its side of the bargain. Thousands of people were employed in cities across Iraqi Kurdistan in response to the agreement and the understanding that the full budget would come through. Since this hasn't materialized, people have been laid off, and existing contract workers haven't been paid for months, stalling major construction projects.
Goran Azad Mohammed applied for a job through this system after he graduated from a university as a teacher. He worked for the government as a teacher in Kirkuk, making around $270 a month.
"It just didn't work out," he said. "We are not getting salaries, and the contracts have not been renewed. Our life is so difficult."
Mohammed now spends his days sitting at home, occasionally waiting by the side of the major highway near his house, on the lookout for daily construction jobs. The children he used to teach in Kirkuk sit in an overcrowded classroom where teachers employed outside the government system — those who still get paid — are taking on more work than they signed up for.
"The students are doing their studies, but they were sad about the fact we had to leave. We didn't say that we were going to stop teaching because of salaries. We didn't want to make the students feel [worse]."
Mohammed's experience is all too common.
Chalak Salah Amin graduated from college in 2012 but took a job through the country's petrodollar system in the youth and sport department in Irbil. When he first started working, he said, he received his salary regularly, once a month. After that, he started to receive pay checks randomly, and then none at all.
"Now I am jobless. They sent us home and said there was no more money for us," Amin said. "I would do anything for money."
FOR FREE to continue reading
✔️ Unlock the full content of International Business Times UK for free
offer available for a limited time only
✔️ Easily manage your Newsletters subscriptions and save your favourite articles
✔️ No payment method required
Already have an account? Log in
© Copyright IBTimes 2023. All rights reserved.