Islamic State Beheading: New Video Purportedly Shows Militants Behead Lebanese Soldier Ali Al-Sayyed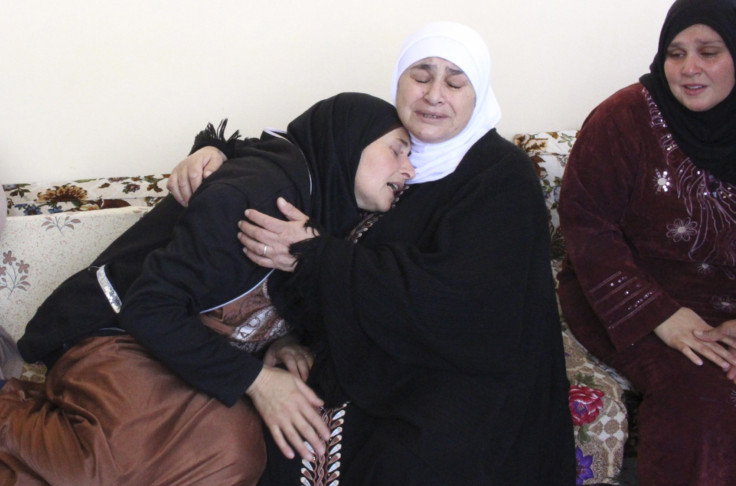 Ali al-Sayyed, a Lebanese soldier and Sunni Muslim, was beheaded by Islamic State militants, a video released Saturday by the terrorist group purportedly shows. The video depicts Al-Sayyed blindfolded with his hands bound behind his back, Reuters reported. Interior Minister Nouhad Al-Mashnouq said the Lebanese Army is investigating the video.
Al-Sayyed was one of 19 Lebanese soldiers taken captive earlier this month by members of the Islamic State, formerly known as ISIS, after Syrian Islamists seized a Lebanese border town. A second video was released shortly after the first showing nine other Lebanese soldiers begging for their lives. Islamic militants say the soldiers' lives will be spared if Lebanon releases Islamist prisoners.
The video of the alleged beheading of Al-Sayyed is one of several graphic videos released by the Islamic State depicting decapitations. The Islamic State Thursday posted a video online of the beheading of a Kurdish peshmerga fighter in Mosul, Iraq, and a video depicting the beheading of American journalist James Foley was released earlier this month.
The White House called the video of Foley the Islamic State's first "terrorist attack against our country." The U.S. began targeting Islamic State strongholds in Iraq with airstrikes two weeks ago after the militants moved rapidly across Iraq and Syria. The U.S. also delivered weapons to Lebanon's military as part of its effort to extinguish the growing threat posed by the Islamic State.
© Copyright IBTimes 2023. All rights reserved.