Islamic State Bollywood Extortion? ISIS In India Planned To Blackmail Movie Stars To Fund Terror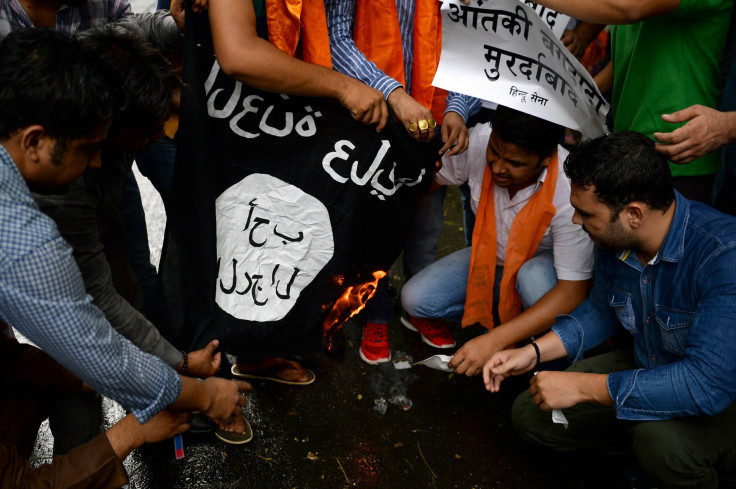 In what appears to be the latest scheme to fund its global terrorism campaign, the Islamic State's branch of militants in India planned to extort movie stars there, the Indian Express reported. The Asian country's movie scene, more popularly known as Bollywood, was in the crosshairs of the group also known as ISIS as recently as last September — until local authorities caught on to the nefarious intentions.
"Just before the module could chalk out the entire plan, security agencies, which had been monitoring their online activities, arrested them in a nationwide clampdown," a source told the Indian Express.
ISIS has shown a penchant for diversifying the way it secures funding for its terror missions. The terrorist group has relied on selling oil that it steals from Iraq and Syria, but it also has commanded hundreds of millions of dollars annually from taxing the areas under its control, Al Arabiya reported. ISIS has also relied on humanitarian aid funds through fraudulent charities as well as looting ancient sites, such as the now-razed Palmyra ruins in Syria. Extorting monies from Bollywood stars seems to fall right in line with the aforementioned tactics to keep its funding coming in.
But extortion is nothing new for Bollywood, which has been fleeced by the local mafia for decades, the Huffington Post reported.
ISIS has seemingly been ramping up its activity in India as of late. Just last week, the group issued a public threat to the Indian government as a means to avenge the 2002 killing of Muslims during a riot in Gujarat and elsewhere in the country, Reuters reported.
A video was released alongside the threat. Soon after, India.com reported two Indian men featured in it had been promoted within the militant group. One of the men, Aman Naeem Tandel, could be seen on the video announcing the group's plans for revenge in India.
"We will return [to India], but with a sword in our hand and to avenge the Babri Masjid demolition and the killings of Muslims in Gujarat, Kashmir and Muzaffarnagar," he said.
© Copyright IBTimes 2023. All rights reserved.
FOLLOW MORE IBT NEWS ON THE BELOW CHANNELS