Islamic State Group Wants To Destabilize Former USSR Republics, Says Russian Intelligence Chief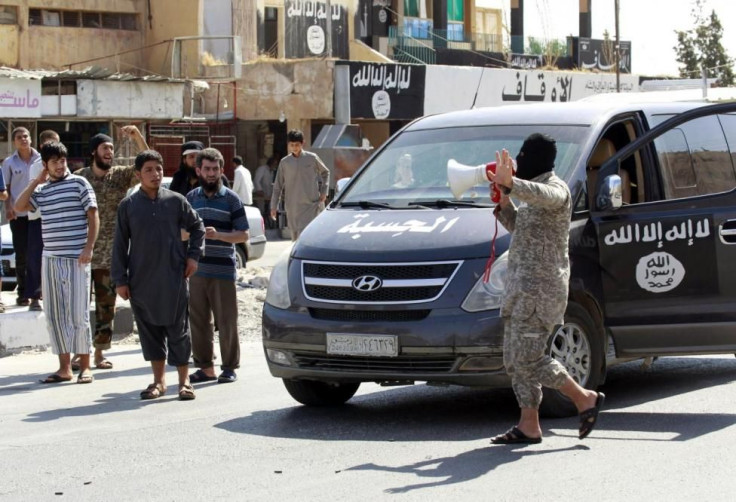 The Islamic State group is openly trying to destabilize the former republics of the Soviet Union, the director of the Russian Federal Security Service (FSB), Alexander Bortnikov, said Wednesday. The group, also known as ISIS or ISIL, is known to have recruited heavily from the North Caucasus and from the federal republics of the Middle Volga in Russia, where many well-trained Muslim veterans of the Chechen wars live.
"I would like to draw attention to the process of activating and expanding the influence zone of international terrorism," said Bortnikov at a meeting marking the 15th anniversary of the CIS Anti-Terrorism Center, established by the Commonwealth of Independent States, the successor to the USSR. "The Islamic State is currently at its core. It creates cells in different regions in the world and openly states that it intends to destabilize the situation in CIS and Central Asia." The CIS includes nine former Soviet republics, including Russia, that coordinate on trade, finance, lawmaking and security. Georgia withdrew in the wake of its 2008 war with Russia.
According to a Kurdish news agency, quoted in the Interpreter magazine, "up to 80 percent of ISIS groups in Syria [from the ex-USSR] are former residents of the North Caucasus and the Middle Volga." These are Muslim-populated regions within the Russian Federation. The remaining 20 percent "are former citizens of the Soviet republics of Central Asia. These people speak Russian more often than Arabic among themselves."
Just a week ago the grand mufti of Syria, Ahmad Badreddin Hassoun, said ISIS has recruited 5,000 to 7,000 people from former Soviet states. "Some of them come with their families, undergo training in Turkey, receive financing from Saudi Arabia and instruction from U.S. and Great Britain," said the supreme Sunni religious authority in Syria, who was in Russia last week to take part in an international Islamic conference.
Last week, however, Russian authorities said efforts by ISIS to recruit Russian citizens were still sporadic.
© Copyright IBTimes 2023. All rights reserved.