Islamic State Joins Taliban Splinter Group In Afghanistan, Fighting Akhtar Mansoor Loyalists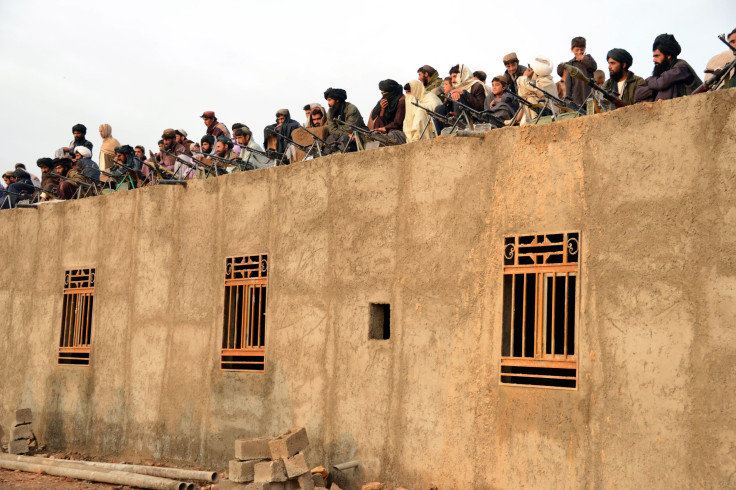 Islamic State militants have joined Afghan Taliban insurgents in a splinter group led by Mullah Mohammad Rasool. The rival terrorists are battling Taliban fighters loyal to another leader in a southeastern province of Afghanistan, where about 50 men on both sides have been killed in two days, an Afghan official told the Associated Press Sunday.
Dissidents within the Taliban, unhappy with the appointment of Mullah Akhtar Mansoor as the new chief, formed a breakaway faction and elected Rasool, a veteran Taliban official, as its leader. The splinter group reportedly calls itself the High Council of Afghanistan Islamic Emirate. Divisions have long existed within the militant group, but it's reportedly the first time a Taliban rivalry has errupted into open bloodshed.
A Taliban commander loyal to Mansoor, who assumed power after the death of Taliban founder Mullah Mohammad Omar, said the rival faction joined forces with the Islamic State group, also known as ISIS or ISIL, because it doesn't have the numbers otherwise.
"It is obvious that Mullah Rasool's group can't face Akhtar Mansoor alone, so they need [ISIS]. We said that before, and now it has been proven," he told AP Sunday.
The Taliban have been in disarray since August, when they confirmed the death of their former leader, Omar. The news created a power vacuum, dividing the insurgents into two factions. Opposition to Mansoor's appointment initially came from Omar's brother, Mullah Abdul Manan Hotak, his oldest son, Mullah Muhammad Yaqoub, and senior leaders who said the Taliban Supreme Council (Shura) was not consulted before the appointment.
Rasool was among those who had refused to pledge allegiance to Mansoor, despite the Taliban claiming that the latter's appointment took place "in full compliance with Islamic Shariah law."
Deepening rifts within the Taliban's ranks are likely to help ISIS expand its influence in Afghanistan. However, Army General John F. Campbell, commander of U.S. Forces, Afghanistan, already classifies the group as "operationally emergent" in the country.
The Islamic State group currently controls large stretches of Iraq and Syria, and has been slowly building a presence in Afghanistan. The militants control a number of districts in eastern Afghanistan's Nangarhar province, which borders Pakistan, and they established a presence in southern Zabul province earlier this year, according to AP.
© Copyright IBTimes 2023. All rights reserved.