Islamic State Money: ISIS To Mint Its Own Currency And Create 'Financial System'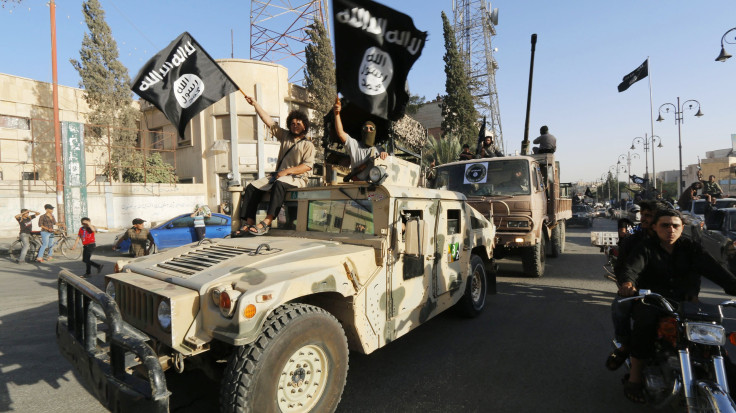 Surviving under Islamic State group rule is about to get much more complicated. The militant group's "Treasury Department" announced Thursday that it would soon begin minting its own silver, gold and copper coins. And with that statement, the official Islamic State Financial System has been launched.
The currency will free ISIS members from the "tyrannical monetary system that was imposed on the Muslims and was a reason for their enslavement and impoverishment, and the wasting the fortunes of the Ummah [the community of Muslims worldwide], making it easy prey in the hands of the Jews and Crusaders," according to a translation via the Site Intelligence Group.
ISIS will circulate six different coin denominations of its currency, the dinar or dirham, which it said will be help buy supplies for the allegedly expanding caliphate, according to a statement issued on a jihadi forum. The militant group's leader Abu Bakr al-Baghdadi recently issued an audio recording claiming the caliphate had spread to Yemen, Morocco, Tunisia, Algeria and Egypt's Sinai peninsula.
The statement did not mention how the currency would allow ISIS to buy more supplies, nor if it would be used in trade or how it would convert in other countries. The U.S. Treasury Department said the militant group is among the "best-funded" terror organizations; a large portion of its income comes from selling oil from seized oil fields. Those living in ISIS-controlled territory currently use the Iraqi dinar, the Syrian pound or, for trade purposes, the U.S. dollar.
ISIS-affiliated social media accounts celebrated what they said was good news for the caliphate. No one questioned how they would obtain money that would soon be needed for survival in the caliphate. They appear to trust the 'Treasury Department,' which said it would "organize the minting, how to obtain the money, its value, and the relationship between its different categories and how to deal with it," according to the statement.
Various reproductions of what the coins will look like were disseminated over social media. On one side of the coin the words "Islamic State" are written in the center. The flip side varies depending on the value. The five-dinar gold coin has a map of the world and the one-dinar gold coin is pictured with an etching of wheat stalks. The 10-dirham coin has a photo of the al-Aqsa Mosque and one of the two copper coins is emblazoned with a crescent moon.
The ISIS Shura Council in theory has final say on the group's major decision. Among the 9 to 11 members of the council is the head of ISIS Finance Council Muafaq Mohammed al-Karmoush, or Abu Salah. He was not mentioned in the statement.
© Copyright IBTimes 2022. All rights reserved.
FOLLOW MORE IBT NEWS ON THE BELOW CHANNELS