Islamic State Temple Destruction Update: Palmyra Arch Targeted By ISIS To Be Replicated In London And New York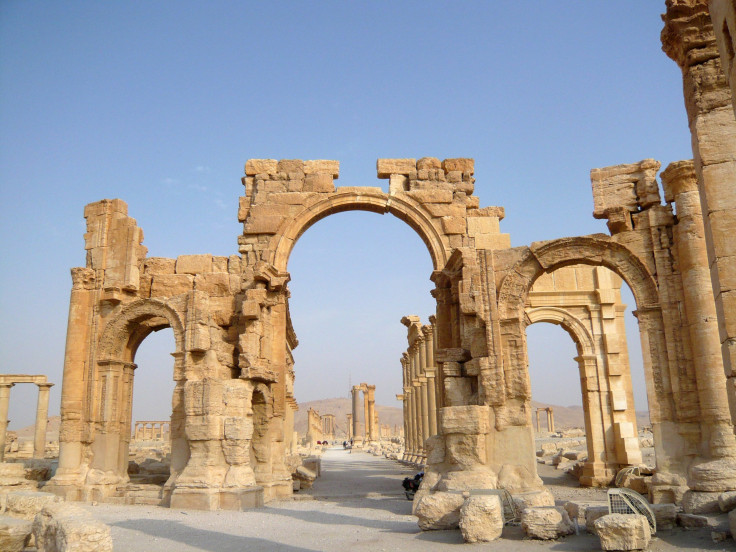 Replicas of a more than 2,000-year-old arch that survived attacks from the Islamic State group in Palmyra, Syria, will be put on display in London's Trafalgar Square and New York City's Times Square in April. The arch is all that remains of the ancient Temple of Bel and will be re-created from photographs using the world's biggest 3D printer, Agence France-Presse reported.
The terrorist group -- also known as ISIS or ISIL -- seized the Unesco World Heritage Site in May. The group destroyed part of the Palmyra site and beheaded its 82-year-old antiquities chief three months later.
The replicas will stand 50 feet high in the cities and will be on temporary display as an act of defiance, Roger Michel, executive director of the Institute of Digital Archaeology, said. "It is really a political statement, a call to action, to draw attention to what is happening in Syria and Iraq and now Libya," he told reporters. "We are saying to them: 'If you destroy something, we can rebuild it again.'"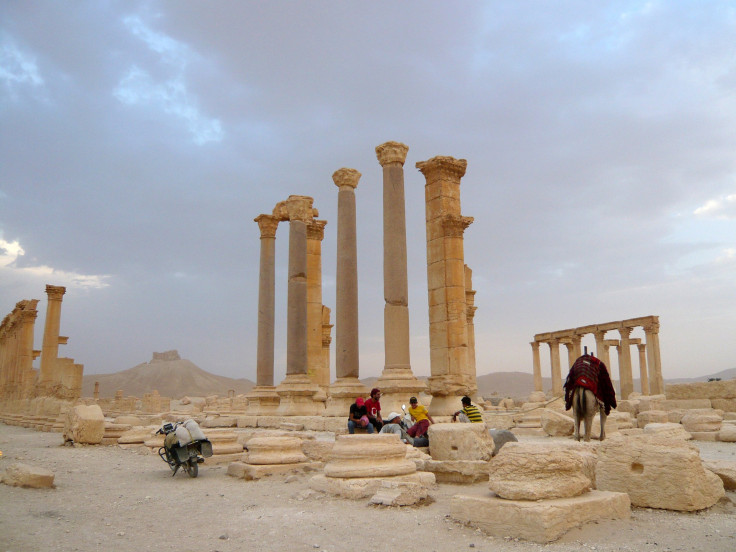 Satellite images confirmed in September that parts of the Temple of Bel had been destroyed, including the main building and a row of columns. The destruction attempts were part of a larger ISIS campaign to demolish pre-Islamic cultural monuments and artifacts.
Alexy Karenowska, director of technology at the Institute of Digital Archaeology, told the BBC she hoped the replicas would help viewers understand the importance of preserving cultural and historic sites in Syria.
"People say, 'Should we be worrying about this stuff when human lives are being lost?" she said. "Of course all of this stuff takes second place to human life, but these cultural objects are very important to give a sense of place and community."
She added: "The idea is to underline that cultural heritage is something that's shared between people. It's about people's roots, and it's important to recognize also that this is something that as humans we do all understand on some deep level."
© Copyright IBTimes 2023. All rights reserved.