Iraqi Forces Capture Ramadi From ISIS, Look Toward Fallujah, Mosul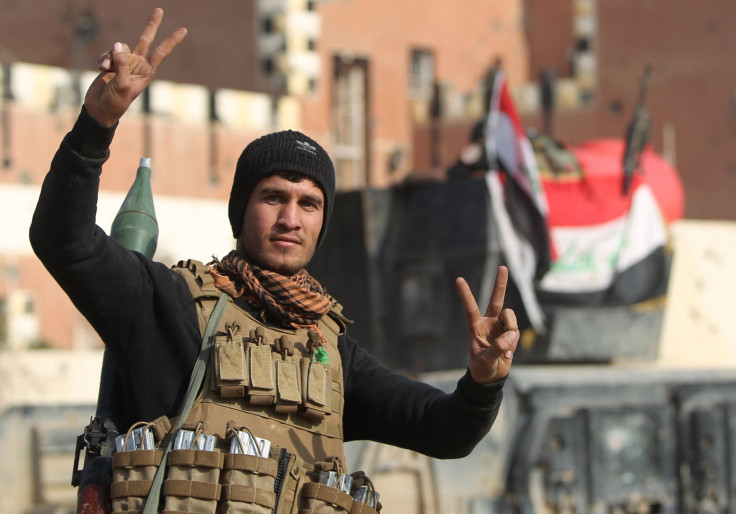 After eight months of battle, Iraqi forces said Sunday they have pushed the last Islamic State militants out of the city of Ramadi in the country's western Anbar province. The Sunni extremist group, however, is still in control of Fallujah, a city just east of Ramadi about 40 miles outside of the capital Baghdad. Iraqi forces will need to take Fallujah first before gaining control of Anbar and moving on to the large city Mosul in the north.
"By controlling the complex this means that we have defeated them in Ramadi," Sabah al-Numani, a spokesman for the force leading the fight on the government side, said in an interview with Reuters. "The next step is to clear pockets that could exist here or there in the city."
Despite the Iraqi military's declaration of victory in Ramadi, the U.S.-led coalition has yet to comment. It is unclear if there are still civilians living in Ramadi or if ISIS militants are still hiding inside the city.
Following the liberation of Tikrit, Saddam Hussein's hometown, in April, the Iraqi military announced it had pushed ISIS out of the city, but there were still some militants hiding out in blown out buildings.
ISIS took over Ramadi in May. The U.S. tried to implement a similar strategy against ISIS as it did against insurgents in 2007 with the "Sunni Awakening," and enlisted local tribal leaders to lead the fight against the Sunni militant group using American weapons. But that strategy fell apart because the weapons the U.S. promised never made it into the hands of the tribes in Anbar, leaders told International Business Times earlier this year.
Sunni tribal leaders in the area provided ISIS with intelligence, cash and weapons that help it to stave off U.S.-backed Iraqi government forces and ensure the group retained the upper hand in battle.
Anbar province is predominantly inhabited by Sunni tribes and is governed by Sunni families that have amassed money and prestige over decades. The Islamic State group is also from the majority Sunni sect of Islam and claims to be protecting its coreligionists from the Shiite-dominated Baghdad government.
Iraqi forces are experiencing the same strategic and logistical challenges defeating ISIS in Fallujah as they did in Ramadi.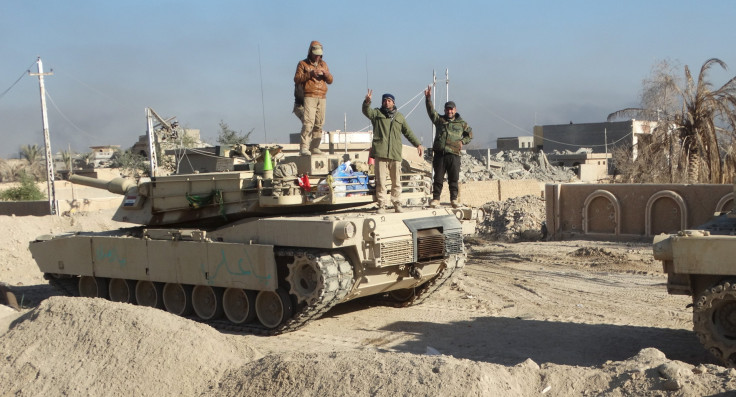 A combination of money and willful blindness has let Sunni businessmen in the Persian Gulf, from countries such as Saudi Arabia and Qatar, fund ISIS through local Sunni intermediaries, going almost unchallenged, Eissa al-Issawi, the head of Fallujah's local council, recently told IBT.
Tribal leaders in the region also extort up to $1,000 per head from civilians who want to leave ISIS-controlled territory and hand it over to the terror group. Sunni tribal leaders not only give weapons to ISIS but also funnel money from prominent Iraqi Sunni businessmen who have previously backed anti-government demonstrators.
ISIS captured Fallujah in January 2014, before it was known to the world as the group spreading terror across Iraq and Syria. Since then, it has garnered more followers in the area, including prominent tribal leaders in Anbar.
The Iraqi army, its new Sunni recruits and their American military advisers are stationed at a training base in Habbaniyah, a town between Ramadi and Fallujah. Despite gains in Ramadi, Iraqi forces faced several setbacks in Fallujah this week. At least 27 soldiers were killed, according to Al Jazeera.
One reason Iraqi forces are being held back in Fallujah is that the terrorist group is killing the civilians in the city that do not support them, according to the Pentagon. The U.S. military during a Pentagon press briefing last week unveiled a document that officials say shows ISIS instructing its fighters to commit atrocities while posing as Iraqi soldiers before fleeing the city of Fallujah. The pamphlet instructs ISIS fighters to blow up mosques, bomb civilian areas, set up snipers on high buildings and kill and torture civilians.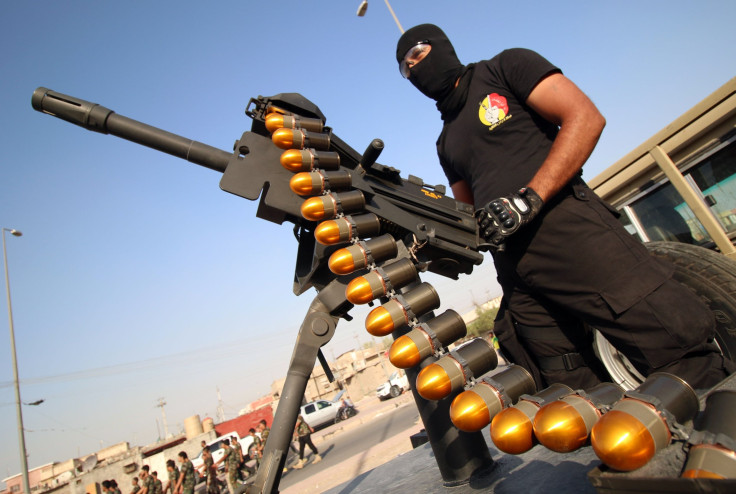 "It's the behavior of thugs, it's the behavior of killers, it's the behavior of terrorists," Col. Steven Warren, a spokesman for the U.S.-led anti-ISIS coalition, told reporters in a press briefing.
It is unclear if ISIS actually issued the pamphlet, or if Shiite militias accused of burning down Sunni villages and killing civilians published it as a fake.
Iraqi troops remain on the outside of Fallujah, al Qaeda's major stronghold during the Iraq War, and are waiting for U.S. coalition strikes to clear the area. There are still thousands of civilians living in the city.
© Copyright IBTimes 2023. All rights reserved.