Ismaaiyl Brinsley, Alleged NYPD Cop Killer, Told Public, 'Watch What I'm Going To Do,' Before Attack: Detective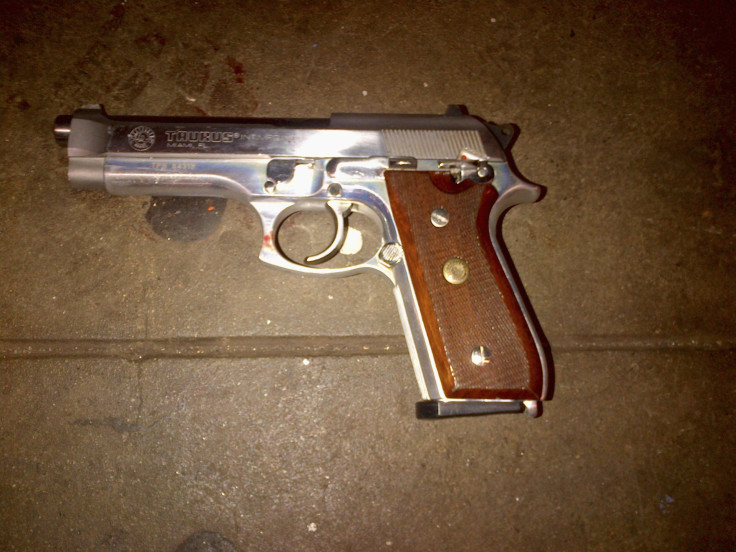 Ismaaiyl Brinsley, the man accused of shooting dead two New York Police officers on Saturday before committing suicide, told bystanders to "watch what I'm going to do" shortly before the attack, the city's top investigator said Sunday. The 28-year-old shot the two officers in the borough of Brooklyn and later shot himself in a subway station while police were chasing him.
In a news conference on Sunday, NYPD Chief of Detectives Robert Boyce said that Brinsley spoke to two people on the street moments before he shot Wenjian Liu and Rafael Ramos. Brinsley reportedly asked them to follow him on social media site Instagram and said they should watch him as he approached the police vehicle. Boyce reportedly said that there were 10 eyewitnesses to the shooting, which according to authorities were revenge killings for Eric Garner and Michael Brown -- two black men killed by white police officers in recent months.
Boyce reportedly said that the killer had earlier voiced his anger over the government, burned a flag and made several comments over the police killings of Garner and Brown. He also added that Brinsley had no known gang affiliation.
Around 100 people gathered Sunday evening for a vigil at the site where the two police officers were killed. Brooklyn Borough President Eric Adams urged protesters to stop protesting until the slain policemen were put to rest.
"We want to send a very clear and loud message that what happened yesterday was a strike at public safety and that which we hold dear," he said. "We are asking all New Yorkers to turn this page into purpose. ... All lives matter."
Coney Island's Parachute Jump was reportedly lit up with blue stripes in honor of Liu and Ramos.
Brinsley, who was arrested 19 times in three states before he shot the two NYPD cops, had allegedly shot his girlfriend in the stomach early Saturday in Baltimore before traveling to Brooklyn. Shaneka Thompson, 29, was in critical condition at a University of Maryland Medical Center but is expected to survive, The Associated Press reported.
Brinsley was previously arrested in Georgia for shoplifting, robbery, disorderly conduct and carrying a concealed weapon. He was arrested in Ohio for robbery and was also arrested in Brooklyn over various other charges.
Brinsley had also posted several messages on Instagram before the attack on the NYPD cops.
"I'm Putting Wings On Pigs Today," Brinsley posted on Instagram as user DontRunUp. "They Take 1 Of Ours... Let's Take 2 of Theirs #ShootThePolice #RIPErivGardner #RIPMikeBrown… This May Be My Final Post. I'm Putting Pigs In A Blanket."
© Copyright IBTimes 2022. All rights reserved.
FOLLOW MORE IBT NEWS ON THE BELOW CHANNELS