Ismaaiyl Abdullah Brinsley: Shooter Who Killed 2 Brooklyn Cops Bragged Beforehand On Instagram
Police identified Ismaaiyl Abdullah Brinsley, 28, as the gunman who assassinated two New York Police officers Saturday before committing suicide. Authorities say Brinsley planned the attack as revenge for Eric Garner's choke hold death.
The Baltimore resident allegedly shot his girlfriend early Saturday before traveling to Brooklyn. He allegedly snuck up behind a police car, shooting two NYPD officers "execution" style in the head. The officers were pronounced dead at Woodhull Hospital.
Brinsley walked to a subway station after the shooting and shot himself. The cop-killer earlier posted a number of frightening messages on his social media accounts.
"I'm Putting Wings On Pigs Today," Brinsley posted on Instagram as user DontRunUp. "They Take 1 Of Ours... Let's Take 2 of Theirs #ShootThePolice #RIPErivGardner #RIPMikeBrown… This May Be My Final Post. I'm Putting Pigs In A Blanket."
NYPD Commissioner William Bratton confirmed Brinsley was linked to a shooting in Baltimore County, Maryland, according to the New York Times. Brinsley reportedly posted the Instagram messages after that shooting.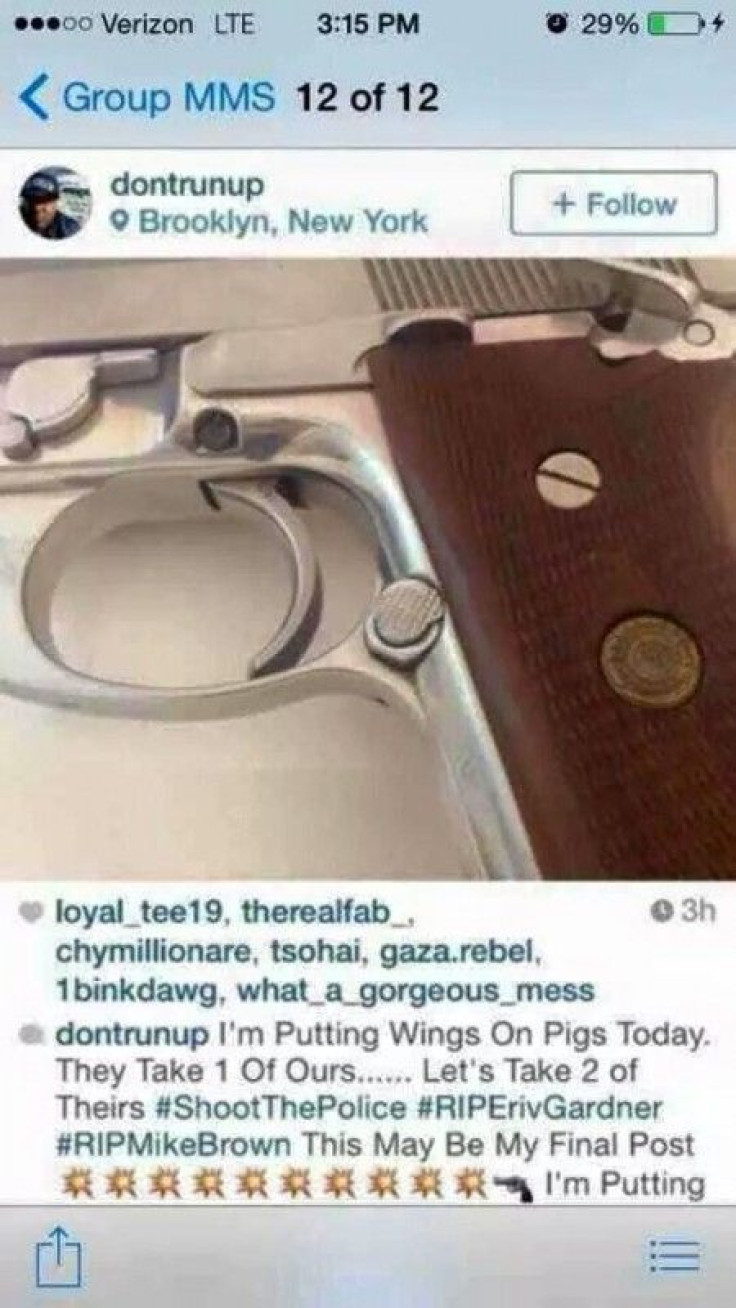 Bratton said Maryland officials sent a warning to the NYPD, but it arrived just as the officers were being shot. He said there was no indication Brinsley had any accomplices. Brinsley was arrested in 2007 for criminal trespassing, in DeKalb, Georgia. He was also arrested for carrying a concealed weapon and reckless behavior in 2011.
Paul Young, who said he was Brinsley's friend, told the Daily Mail the alleged shooter is a rapper who took part in recent anti-police protests. A police source told the New York Post the killings resembled "an execution" in which the attacker started "pumping bullets" into the officers.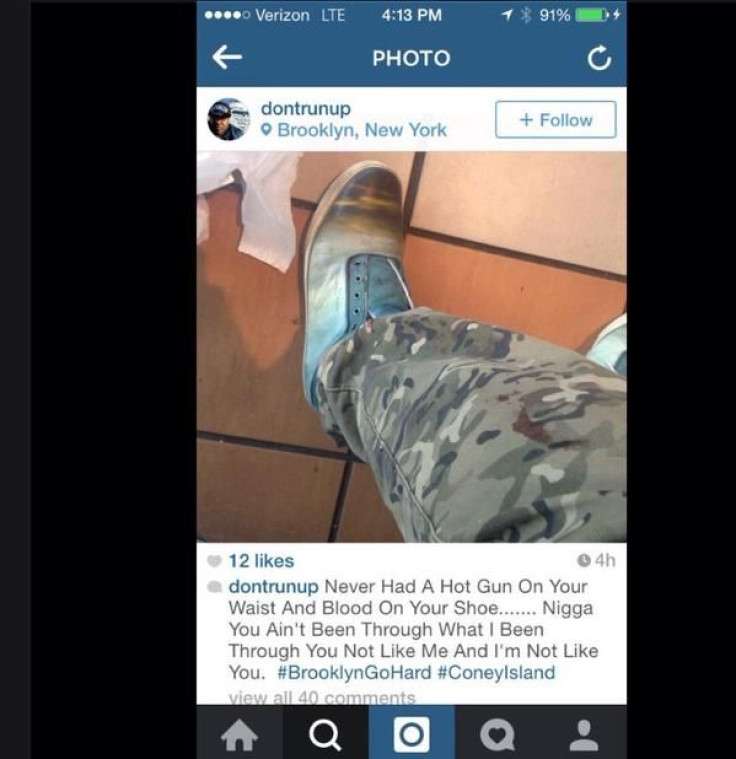 Attorney General Eric Holder condemned the shooting deaths of two New York City police officers as "cowardly" and an "unspeakable act of barbarism," according to the Associated Press.
The White House issued an official statement, saying that President Obama "has been briefed on the Brooklyn police shooting" and "officials continue to monitor the situation."
© Copyright IBTimes 2023. All rights reserved.
FOLLOW MORE IBT NEWS ON THE BELOW CHANNELS