Israel Air Raid on Gaza Kills One Palestinian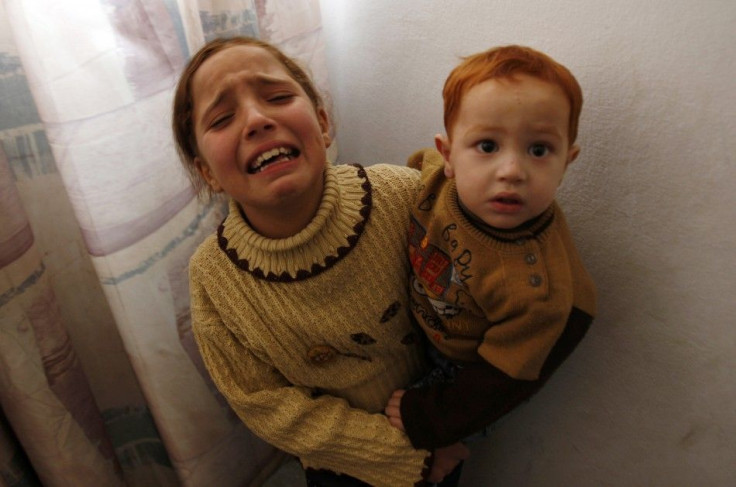 One Palestinian civilian has died and at least 20 more were injured after Israeli war-planes bombed Gaza City, just one day after another air strike by Israel killed two Palestinian fighters, according to reports.
Among the wounded were children.
Friday's attack struck a training center of Ezzedine al-Qassam Brigades, the military wing of Hamas, the Palestinian Islamist group that rules Gaza, reported Al Jazeera.
We hold the government of the Zionist occupation [Israel] fully responsible for this crime and for the new escalation, said a statement from Hamas.
Hamas Prime Minister Ismail Haniya accused Israel of conducting an unjustified and serious escalation in the Gaza Strip.
Haniya also told reporters: We are pursuing intensive contacts with several Arab and international parties, and we stress the necessity of this aggression [by Israel] being stopped immediately."
A spokesman for the Israeli army said the air raids were conducted in retaliation for rocket attacks fired by Hamas deep into southern Israel on Thursday evening. That measure was in revenge for the deaths of two Hamas fighters, Issam Al-Batish and Sobhi Al-Batish in yet another prior Israeli strike.
Officials in Israel claim that the Batishses were planning a terrorist attack on Israeli civilians and military personnel on Israel's border with the Sinai peninsula of Egypt.
[They] were affiliated with a terrorist squad that intended to attack Israeli civilians and soldiers via the western border, the army said in a statement.
The Israelis further alleged that Issam, who was believed to have been a member of the al-Aqsa Martyrs Brigades, the armed wing of Palestinian President Mahmoud Abbas' Fatah movement, was involved in the planning of a suicide bombing in Eilat, Israel in 2007 which killed three Israeli civilians.
© Copyright IBTimes 2023. All rights reserved.
FOLLOW MORE IBT NEWS ON THE BELOW CHANNELS