Israel Announces Measures Against 'Families Of Terrorists'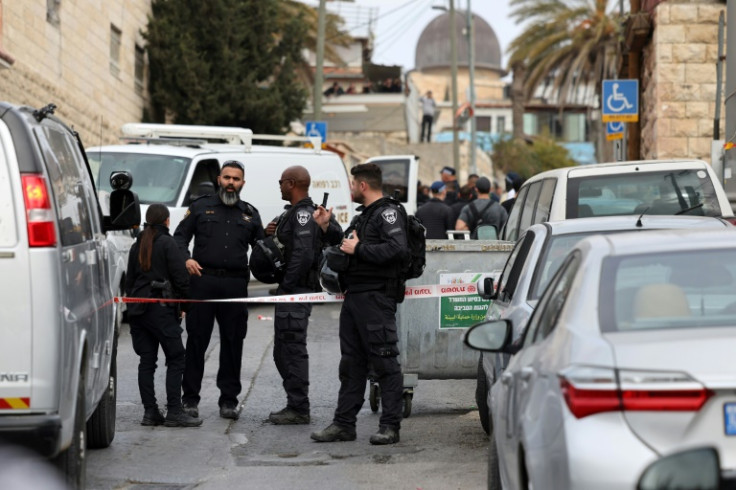 The Israeli security cabinet has announced measures to revoke certain rights of "terrorist families" after two attacks in east Jerusalem, one of which killed seven people near a synagogue.
Ahead of the meeting late Saturday, Prime Minister Benjamin Netanyahu had promised a "strong" and "swift" response to the attacks carried out by two Palestinians from annexed east Jerusalem.
Afterwards the security cabinet announced measures to revoke the rights to social security of "the families of terrorists that support terrorism". It also said there will be a discussion Sunday by the council of ministers over a bill to revoke their Israeli identity cards.
The measures announced are in line with proposals from Netanyahu's far-right political partners which enabled him to return to power at the end of December, following elections the previous month.
They are likely to apply primarily to Palestinians with Israeli nationality (Israeli Arabs) and Palestinians with resident status in annexed east Jerusalem.
On Friday evening, a 21-year-old Palestinian fired on passers-by near a synagogue in the settlement neighborhood of Neve Yaacov, killing seven people before being shot.
The bloodshed continued on Saturday, when a 13-year-old Palestinian boy shot and wounded a 47-year-old Israeli father and his army officer son, 23, in Silwan, just outside the walled Old City of east Jerusalem.
The boy blamed for the attack was shot and wounded at the scene.
No one has claimed responsibility for either of the attacks.
The security cabinet also decided to make it easier to obtain permits to carry firearms.
"When civilians have guns, they can defend themselves," extreme-right National Security Minister Itamar Ben-Gvir told reporters outside a Jerusalem hospital on Saturday.
Israeli forces have been placed on high alert, and the army has announced that it will be reinforcing troop numbers in the West Bank, while calls for restraint have multiplied from abroad.
The attacks came after one of the deadliest Israeli army raids in the occupied West Bank in two decades, rocket fire from militants in the Gaza Strip and retaliatory Israeli air strikes.
US Secretary of State Antony Blinken is expected in Jerusalem and Ramallah on Monday and Tuesday to discuss steps for de-escalation.
Friday's attack near a synagogue, which coincided with International Holocaust Remembrance Day, sparked outrage in Europe and the United States and condemnation from several Arab governments that have ties with Israel -- including Jordan, Egypt and the United Arab Emirates.
Israeli and Palestinian media have named the gunman as Khayri Alqam, who was being praised on some Arabic-language social media platforms.
Calling the attack "particularly abhorrent," UN Secretary-General Antonio Guterres said he was "deeply worried about the current escalation of violence".
But the Palestinian Authority led by president Mahmud Abbas refrained from condemnation, with his office insisting Israel was "fully responsible for the dangerous escalation".
The fresh violence came after nine Palestinians were killed Thursday in what Israel described as a "counter-terrorism" operation in the Jenin refugee camp.
It was one of the deadliest Israeli army raids in the West Bank since the second intifada, the Palestinian uprising of 2000 to 2005.
Israel said Islamic Jihad operatives were the target.
Islamic Jihad and Hamas both later fired several rockets at Israeli territory.
Most of the rockets were intercepted by Israeli air defences. The military responded with strikes on Hamas targets in Gaza.
There were no casualties reported on either side, but Gaza's armed groups vowed further action.
Netanyahu, who returned to power in December after just 14 months in opposition, has for decades branded himself as the leader best suited to keep Israel safe and will be tested by the deadliest spate of violence targeting Israelis in years.
Abbas and Netanyahu are due to meet separately with Blinken next week, talks that have taken on renewed urgency amid the widening bloodshed.
It will be Netanyahu's first high-level US meeting since returning to power as the head of the most right-wing government in Israeli history.
Demonstrators observed a minute of silence for those killed on Friday.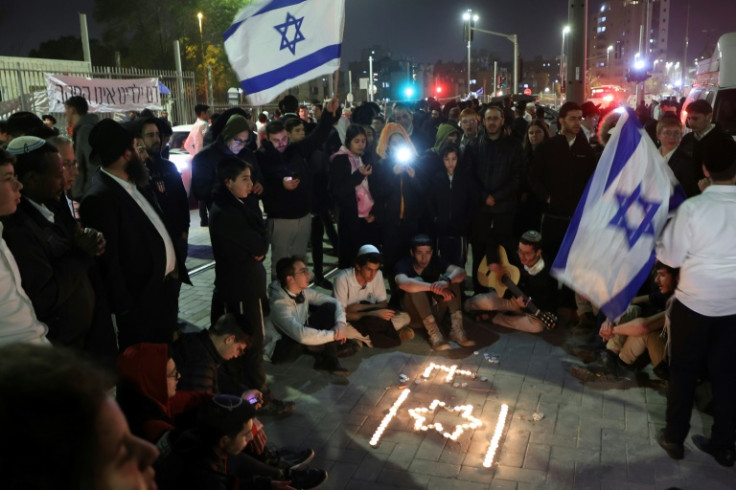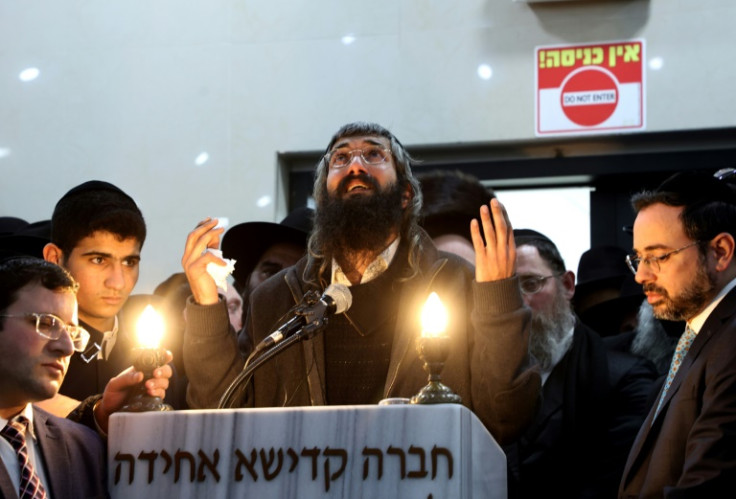 © Copyright AFP 2023. All rights reserved.