Israel Announces New West Bank Settlements Near Bethlemen; US Seeks Reversal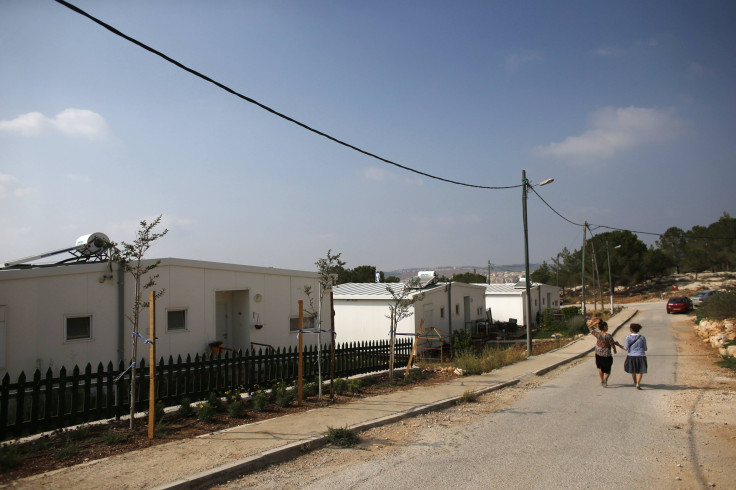 Israel Sunday announced it would appropriate 1.5 square miles of the West Bank near Bethlehem for expansion of the Gevaot settlement. The area is in what Israel calls the Etzyon bloc, which is among the settlements Israel plans to keep in any future peace agreement with the Palestinians.
The United States expressed disappointment with the move, calling it "counterproductive" to peace efforts, Reuters reported. Anti-settlement groups called it the biggest land appropriation in three decades.
"We have long made clear our opposition to continued settlement activity," a U.S. official said. "This announcement, like every other settlement announcement Israel makes, planning step they approve and construction tender they issue is counterproductive to Israel's stated goal of a negotiated two-state solution with the Palestinians."
"We urge the government of Israel to reverse this decision," the official said in Washington.
Palestinian Authority President Mahmoud Abbas' office warned the action would worsen relations and senior PLO official Hanan Ashrawi said it reflects Israel's plan to "wipe out any Palestinian presence in the land," the Los Angeles Times reported.
Peace Now activist Yariv Oppenheimer said the decision would weaken the Abbas government and called it a "stab in the back" to diplomatic efforts in a Facebook post.
The announcement comes just days after an open-ended cease-fire in the fighting in Gaza went into effect. Israeli Foreign Minister Avigdor Liberman told CNN Sunday he was critical of the truce because it does not address preventing Hamas from mounting future operations -- something Hamas has all-but promised.
© Copyright IBTimes 2023. All rights reserved.
FOLLOW MORE IBT NEWS ON THE BELOW CHANNELS