Palestinians Celebrate Gaza Cease-Fire -- But Will It Hold? [PHOTOS]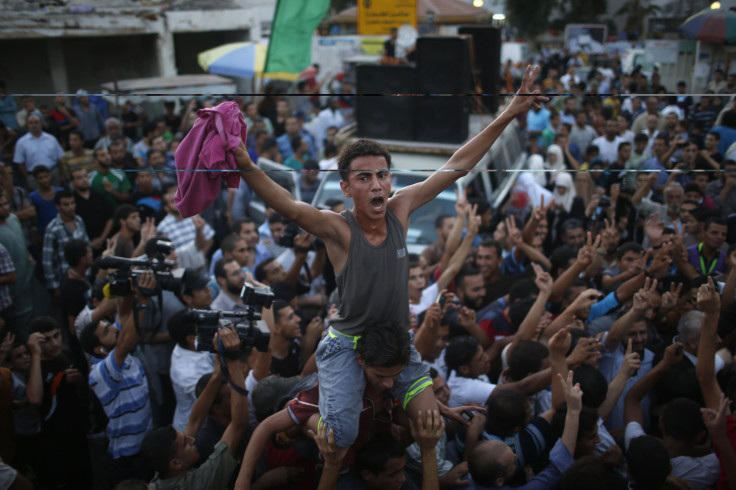 Palestinians took to the streets to celebrate a long-term cease-fire with Israel for the first time since the start of nearly two months of war that killed nearly 2,200 people. Hamas leaders, who have been hiding since the fighting began, appeared in public and held "victory" rallies around Gaza Tuesday, spouting rhetoric that raises the possibility of renewed fighting.
A Hamas official told Palestinian media Israel agreed to open the Gaza border crossing, ending part of the blockade on the Gaza strip in effect since 2007. Initial reports said the agreement did not allow for a seaport, an airport or the release of more Palestinian prisoners -- Hamas' main demands.
"We're going to build our port and our airport, and if they attack our port, we will attack theirs and if they attack our airport, we will attack theirs -- again," Mahmud Al-Zahar, a senior member of the Hamas political wing told a crowd of thousands, Now Lebanon reported.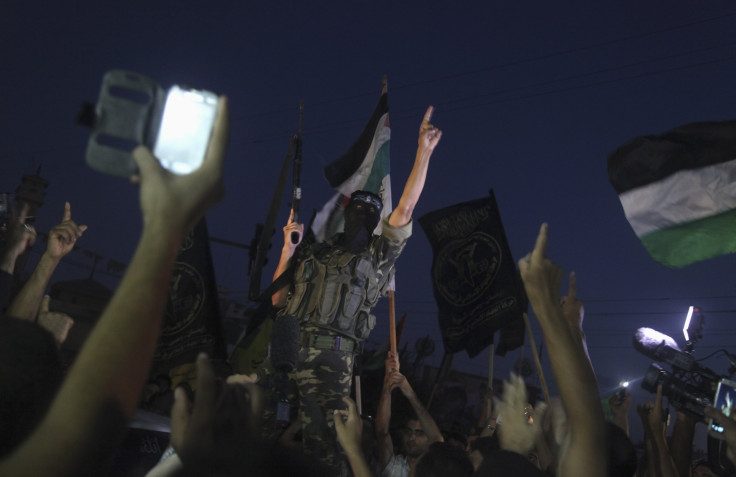 At another rally, a senior Hamas official said the focus would be on both rebuilding Gaza and weapons.
"We will build and upgrade our arsenal to be ready for the coming battle, the battle of full liberation," Mahmoud Zahar said surrounded by Hamas gunmen, the Associated Press reported.
Israeli politicians criticized the cease-fire suspending Operation Protective Edge, calling it a failure of Israeli Prime Minister Benjamin Netanyahu.
The terms agreed upon Tuesday "could have been reached months ago with moderates from the Palestinian Authority, not under Hamas fire and without an unnecessary war, for which we're paying a heavy price in human lives, in both physical and mental casualties, and soon in an intolerable economic price," Meretz Chairwoman Zahava Gal-On told Haaretz. "The prime minister has made every possible political mistake over recent months, and he must pay the price and go home."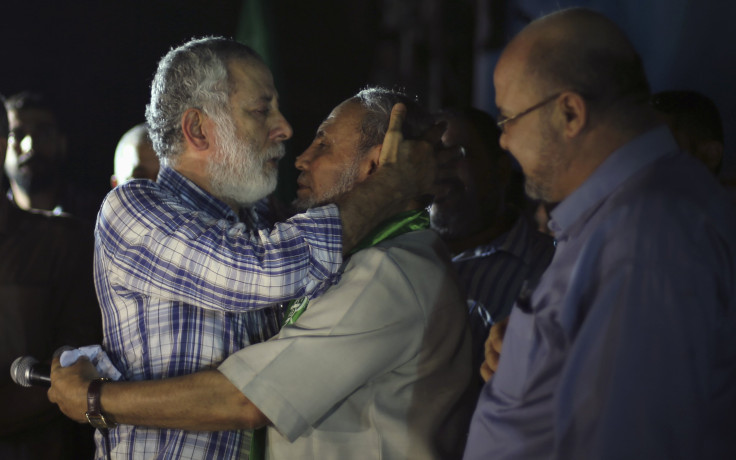 U.N. Secretary-General Ban Ki-moon commended the cease-fire effort but added sustainable peace would come only after addressing the core problem: Palestinian unity. While he did not say Hamas had to be removed, he urged formation of a Palestinian government led by the Palestine Liberation Organization, currently led by Palestinian Authority head Mahmoud Abbas.
"Gaza must be brought back under one legitimate Palestinian government adhering to the PLO commitments; the blockade of Gaza must end; Israel's legitimate security concerns must be addressed," Ban said in a statement.
A second round of negotiations will begin next month in Cairo, but for now, the cease-fire seemed to be holding. The buffer zone in the Gaza Strip has been removed and, as it stands, the war that killed more than 2,100 Palestinians and 70 Israelis has ended.
© Copyright IBTimes 2023. All rights reserved.