Israel To Expand West Bank Settlements, After Decision To Demolish One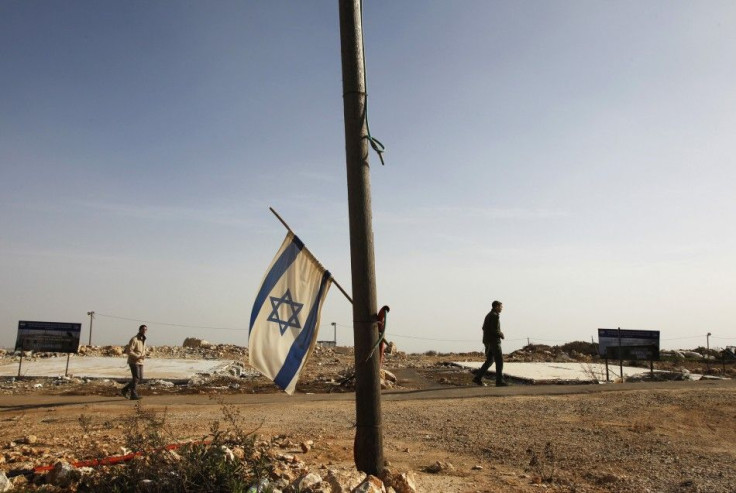 Israel plans to build hundreds of new homes in West Bank settlements. The announcement came as an effort foundered Wednesday in parliament to skirt an Israeli Supreme Court ruling ordering the demolition of apartment buildings in a settlement unauthorized by the state.
Israeli officials announced Wednesday that the state intends to build 850 new homes in the West Bank. The decision is a blow to the prospects for peace negotiations with Palestinians, who seek to establish an independent state on land occupied by Israeli settlers.
Prime Minister Benjamin Netanyahu said that 300 new homes would be built in the government-sanctioned settlement of Beit El, after begrudgingly accepting the court ruling to dismantle the unauthorized Ulpana settlement by July 1.
Netanyahu has strongly supported settlements on the West Bank but pressured his majority coalition in the Knesset, the Israeli parliament, to vote down a measure to legalize Ulpana.
This is not an easy day, Netanyahu said in a press conference Wednesday after the vote. The decision to relocate homes is never an easy one. ... This is not something the government relishes doing, but the court has rendered its ruling, and we must respect it.
The decision to abandon the Ulpana settlement has been met with strong opposition from Israel's conservative right, though Netanyahu's plan to develop settlements elsewhere is viewed as an attempt to appease that constituency.
Israel's Housing Minister Ariel Attias also announced that an additional 551 homes would be built in other West Bank settlements.
Thirty apartments will be evacuated, but 850 will be built instead, Attias said in a statement, the Associated Press reported. Under the circumstances, this is a worthy solution.
The continued expansion of settlements on the West Bank -- whether authorized by the Israeli government or not -- has not been viewed favorably by the Palestinians or the U.S. officials attempting to broker a peace agreement between the two sides.
Top Palestinian Authority official Saeb Erekat said the proposed construction undermines all efforts to revive the peacemaking.
Peace talks between Israelis and Palestinians broke down three years ago with Palestinians refusing to come back to the table amid continued settlement on the West Bank and East Jerusalem, which Palestinians envision as part of a future state.
The U.S., Israel's strongest ally, supports a two-state solution to the decades-long Israeli-Palestinian conflict but finds itself unable to pressure Israel to stop settlement expansion into Palestinian territory.
We're very clear that continued Israeli settlement activity in the West Bank undermines peace efforts, U.S. State Department spokesman Mark Toner said in a statement. We do not accept the legitimacy of continued Israeli settlement activity.
These words, however, are unlikely to have a significant impact on the Netanyahu administration's attitude toward settlements as such statements in the past have not been followed with political repercussions that would suggest a dampening of American support.
Read more on the Ulpana settlement here.
© Copyright IBTimes 2023. All rights reserved.