Israel Kills Hamas' Jabari: Prelude To New War?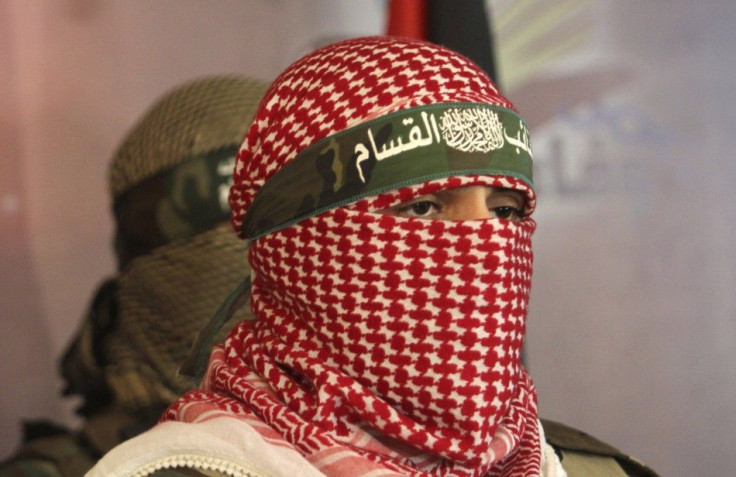 An air strike by the Israeli Defense Force on Gaza has killed at least three people, including the military chief of the Palestinian Islamist group Hamas, Ahmed Said Khalil al-Jabari.
According to reports Jabari and another Hamas official died when missiles hit an automobile they were riding in Gaza City.
Israel defended the strike, citing it was retaliation for waves of rocket attacks by Hamas onto Israel. On the whole, Israeli rockets targetted about 20 underground rocket launchers in Gaza.
"Jabari has a lot of blood on his hands," said the IDF's spokesperson, Lt. Col. Avital Leibovich.
"The operation against Hamas, Islamic Jihad and other organizations has two goals: to protect Israeli civilians and target the terror capability of these organisations."
The Jerusalem Post reported that the airstrikes were designed to eliminate the long-range rockets in the possession of Hamas and Islamic Jihad, which were capable of reachingt as far as Tel Aviv.
Jabari, 46, was the most prominent Hamas official to be killed in Gaza since the organization's founder, Sheikh Ahmed Yassin, died in an Israeli offensive in 2004.
Israel's Shin Bet security service declared in a statement: "Jabari was responsible for financing and directing military operations and attacks against Israel. His elimination today is a message to Hamas officials in Gaza that if they continue promoting terrorism against Israel, they will be hurt."
Among other acts, Jabari is believed to have behind the abduction of Israeli soldier Gilad Schalit.
Hamas has vowed to avenge Jabari's death.
"Israel will regret the moment they even thought of doing this," warned Hamas spokesman.
Officials of the Palestinian Authority which governs the West Bank (and is often at odds with Hamas) also condemned the missile strike.
"We hold Israel fully responsible for the consequences of this new act of aggression," said spokesman Saeb Erekat.
Now, as Israel appears to be expanding its offensive against Hamas in response to a barrage of rocket attacks into the Jewish state, the threat of a new war arises.
Jake Wallis Simons, a columnist for the Daily Telegraph, commented that the killing of Jabari may be "either the opening salvo in a broader campaign, or a pinpoint strike to resurrect the military deterrence."
Simons believes this attack signals a wider war, noting that air strikes are continuing following the assassination of Jabari, and that Hamas has even declared a state of war.
"The south of Israel has been placed on high alert in anticipation of reprisal attacks from Hamas, even in areas such as Gan Yavneh and Gedera, which have not so far been targeted," he wrote.
"Moreover, as Jabari had close ties to the Muslim Brotherhood who are in power in Egypt, there are concerns that the conflagration may spread to Israel's southern border. From Egypt's point of view, the assassination may be perceived as a slap in the face; only yesterday, the Egyptians had brokered a ceasefire between Israel and Hamas."
© Copyright IBTimes 2023. All rights reserved.