Israel Reacts to 'Historic Mistake' Iran Nuclear Deal, Warns About Nuclear Terror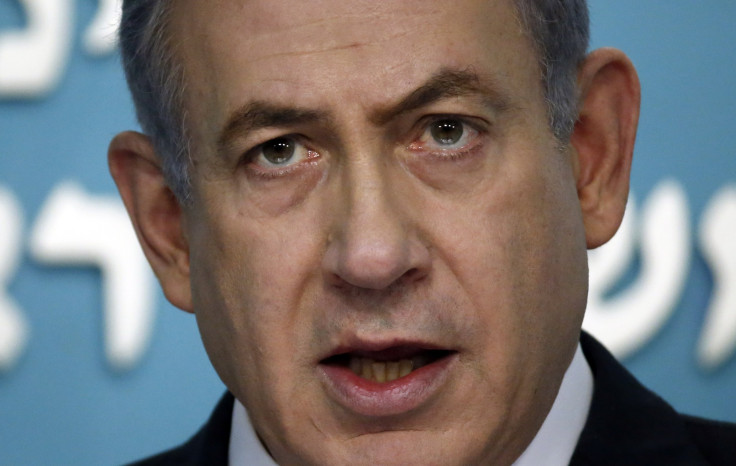 Leaders in Israel reacted Tuesday with anger over the Iran nuclear deal agreement, predicting apocalyptic consequences. The agreement reached between Iran and global leaders ended sanctions for Iran in exchange for Iran getting rid of 98 percent of its current enriched uranium and limiting production of materials necessary to make nuclear weapons. It effectively ends a 12-year stand-off between Iran and the Western world.
But Israeli Prime Minister Benjamin Netanyahu and many of his supporting ministers said the deal has not ensured peace, but rather set Iran on the path to becoming a nuclear power, bent on the destruction of both Israel and the West. Netanyahu categorized the deal as an "historic mistake for the world," saying that "The desire to sign an agreement was stronger than everything else."
"On July 14th, 2015 a terror nuclear superpower is born. Israel will defend itself," Natafli Bennett, Israel's right-wing Minister of Education, tweeted on Tuesday. "Western citizens who get up for another day at work or school, are not aware of the fact that about half a trillion dollars has been transferred to the hands of a terrorist superpower, the most dangerous country in the world, who has promised the destruction of nations and peoples," said Bennett, calling Iran "the most dangerous country in the world," the Jewish Press reported.
Interior minister Silvan Shalom warned that in 10 years, Iran would be able to: "to produce a nuclear bomb, not one, but dozens and hundreds."
Netanyahu said he will continue to do all he can to ensure that the deal does not go through as planned.
"[This is an] historical capitulation of the West to the axis of evil led by Iran," Deputy Foreign Minister Tzipi Hotovely said Tuesday morning, the Jersulaem Post reported. Hotovely has served as deputy foreign minister since May 2015, and is known for her hard-line right-wing politics.
© Copyright IBTimes 2023. All rights reserved.
FOLLOW MORE IBT NEWS ON THE BELOW CHANNELS