Israel Says Assad Forces Behind Golan Attack That Killed Boy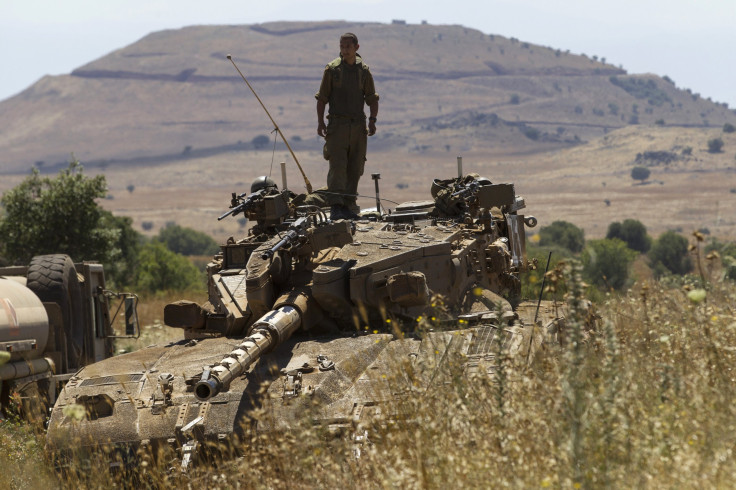 (Reuters) - Israeli Foreign Minister Avigdor Lieberman said on Tuesday forces loyal to Syrian President Bashar al-Assad were responsible for an attack on Sunday that killed an Israeli boy on the occupied Golan Heights.
An anti-tank missile fired from Syria across the frontier fence killed Mohammed Qaraqara, 13, drawing Israeli tank fire and air strikes on Syrian army positions, which a monitoring group said had killed 10 Syrian soldiers.
"We got all the analysis, all the intelligence and it was clear it was Syrian authorities, Assad's forces, who fired on the Israeli boy ... and they must pay the price," Lieberman told Israel Radio. "I hope Damascus got the message," he said.
It was the first time an Israeli official had said who perpetrated the attack, which Israel had earlier described as intentional and the most serious on the frontier since the start of the three-year-old Syrian conflict.
The Syrian army has a presence on the Golan Heights but many areas are controlled by rebels, including militant groups hostile to the Jewish state.
"I think Israel responded exactly as we should have, in this case and all others. We cannot just gloss over an Israeli citizen, a boy, being murdered in cold blood with no one being held responsible," Lieberman said.
The Syrian conflict has spilled over into bordering countries and escalated regional tensions. Shelling from Syria has occasionally hit the Golan, including what Israel has said were deliberate attacks on its troops.
Israel captured the western part of the plateau from Syria in a 1967 war and annexed it in a move that is not recognized internationally.
© Copyright IBTimes 2023. All rights reserved.