Israel Weighs Suing EU Over Product Labeling Policy: Report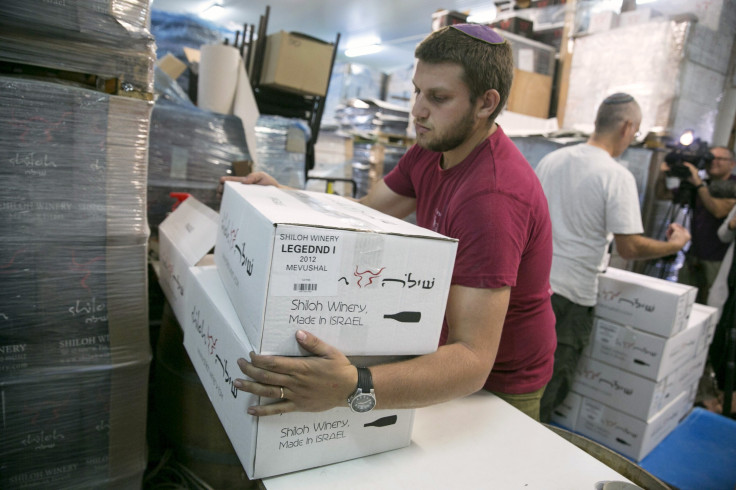 The Israeli government is mulling filing a lawsuit against the European Union with the World Trade Organization (WTO) for the bloc's decision to approve guidelines that would require member states to label goods produced in Israeli settlements in the West Bank and Golan Heights, Haaretz reported Thursday, citing an unnamed official.
According to the report, the Israeli Strategic Affairs Minister Gilad Erdan and Justice Minister Ayelet Shaked, as well as Deputy Attorney General Roy Schondorf, are in favor of suing the EU, and believe that the move "could be beneficial."
The West Bank territories, which Palestine claims as part of its proposed state, have been occupied by Israel since the Six-Day War, in direct contravention of the United Nations Resolution 242 that calls for the withdrawal of Israeli military from the region. Israel, however, has refused to do so, and, in the past, termed attempts to label settlement products as "disguised anti-Semitism."
Last week, despite stiff opposition from the Israeli government and pro-Israel trade lobbies, the EU approved the guidelines that aim to "ensure effective implementation of existing EU legislation," rather than boycotting Israel.
Following the EU's decision, Israeli Prime Minister Benjamin Netanyahu slammed the 28-nation bloc, and said that EU leaders "should be ashamed."
"This is absolutely absurd. It's morally abhorrent because on the soil of Europe, within living memory, Jewish products were labeled. Jewish stores were labeled. And I'd expect, with all the frustration, for Europe not to adapt this heinous act which has such horrible historic overtones," Netanyahu reportedly said, earlier this week.
However, according to Israeli foreign and economy ministry officials, cited by Haaretz, the decision to sue the EU at the WTO might be counterproductive and could even lead to the products manufactured in the settlements being declared illegal.
"This is a dangerous procedure that would lead to an unnecessary politicization of Israel in the WTO," a senior foreign ministry official who is dealing with the issue, told the newspaper. "You know how you enter such a move but not how you come out of it."
© Copyright IBTimes 2023. All rights reserved.