Israeli Drone Strikes Egypt Killing 5 In Sinai Peninsula, In Coordination With Egyptian Military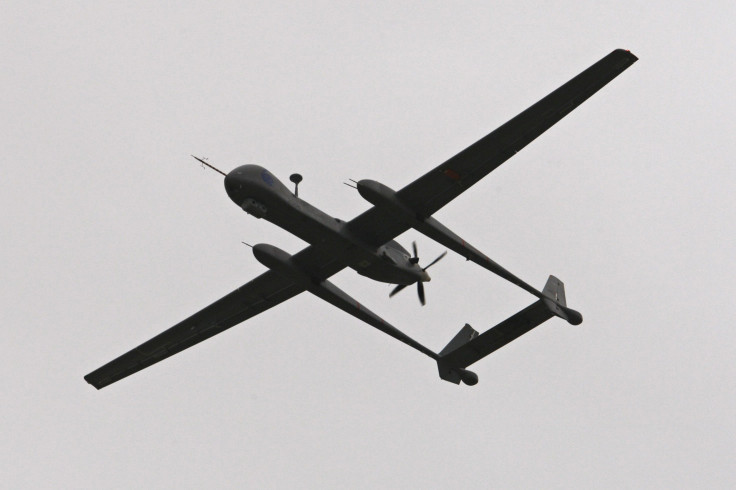 An Israeli drone strike killed five Islamic Jihad militants in northern Sinai in collaboration with Egyptian military and intelligence services, Egyptian military sources told Palestinian news agency Ma'an on Friday.
The strike followed warnings of an imminent terrorist attack in the unruly Egyptian peninsula, and it risks angering Egyptian Islamists who oppose cooperation with Israel.
A day after Israeli authorities temporarily closed an airport in the resort town of Eilat, on the Red Sea, for unspecified security reasons, Israeli and Egyptian intelligence services were anticipating attacks on both Israeli and Egyptian targets.
Military sources told Ma'an that Egyptian air force planes were flying over Sinai in order to track down the potential attackers.
Ever since Egypt was thrown into political turmoil two and a half years ago with the fall of President Hosni Mubarak, Sinai has become a lawless region, giving Islamists an opening to fill the security vacuum.
Attacks from the Sinai Peninsula have since increased, and in August 2011 militants crossed the border into Israel attacking vehicles and civilians and clashing with soldiers near Eilat, killing eight people and wounding more than two dozen.
Clashes along the border have become common and Israeli security forces have beefed up security.
In April rockets were fired from Sinai at Eilat. In response, Israeli Prime Minister Benjamin Netanyahu said, "We will exact a price for this; this has been our consistent policy for the past four years and it will serve us here as well."
Egypt recently received permission by Israel to put more soldiers and military equipment in the peninsula in order to quell Islamists forces there.
© Copyright IBTimes 2023. All rights reserved.