Israeli General Praises Hamas, Calls It Vital For Stability In Gaza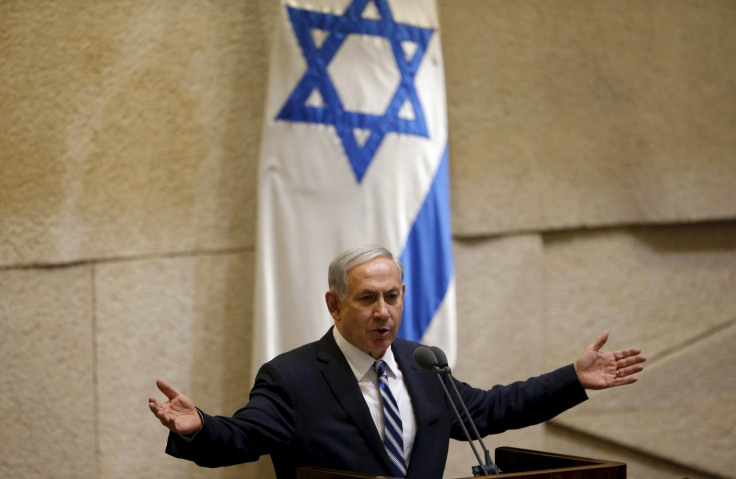 Notwithstanding Israeli Prime Minister Benjamin Netanyahu's strong antipathy toward the Palestinian Islamist outfit Hamas, a senior military general of Israel has praised the group as vital for stability in the Gaza Strip. The general also said that both Israel and Hamas share "common interests" and the Palestinian militant group must rule the Gaza Strip to prevent its descent into chaos.
Maj. Gen. Sami Turgeman played a leading role in the 2014 Gaza conflict as commander of Israel's forces outside the strip. The general's remarks have put Hamas in a pragmatic and positive light, Israeli newspaper Yedioth Ahronoth reported.
The remarks also reflect a somewhat softer public line toward Hamas unlike -- Netanyahu's hawkish statements, which had likened the movement to Islamic State group radicals in parts of Syria and Iraq. The general made the statements while speaking to heads of some Israeli villages on the Gaza periphery. Turgeman noted that Hamas is seeking stability and "does not want global jihad," unlike the Islamic State group, al Qaeda and their offshoots. "Israel and Hamas have shared interests, including in the current situation, which is quiet and calm and growth and prosperity," said the general. It is a fact that both sides are under war fatigue and not interested in a renewed conflict after the ceasefire stopped the 50-day conflict in August 2014.
"There is no substitute for Hamas as sovereign in the strip. The substitute is the Israel Defense Forces and chaotic rule, and then the security situation would be much more problematic," Turgeman added. Surprisingly, the Israeli military spokesman did not challenge the quotes and there was no word from Netantyahu's office. However, Hamas spokesman Sami Abu Zuhri reacted that the onus of keeping peace lies with Israel, for which the lifting of the Gaza blockade is a must. Zuhri said the ball is in the Israeli court and Hamas is willing to maintain the ceasefire because it is in the interest of people in Gaza. Hamas took over in Gaza after a brief civil war in 2007 and has destruction of Israel as its avowed goal. Of late, Hamas has been muted in its positions and showed more interest in a long-term truce with Israel.
Meanwhile, a Hamas court sentenced an 'Israeli spy' to 15 years in prison, while Israel re-imprisoned five Palestinians previously released in exchange for Gilad Shalit, an Israeli soldier. The charge is that the five Palestinians violated terms of their release, which included a commitment to refrain from terrorism and anti-Israel activity. In the 2011 swap, Israel released 1,027 Palestinian prisoners in exchange for Shalit, who was in captivity of Hamas for five years.
For feedback/comments, contact the writer at k.kumar@ibtimes.com.au.
© Copyright IBTimes 2023. All rights reserved.