Israeli PM Says Gaza Ground Assault Will Last 'As Long As Needed'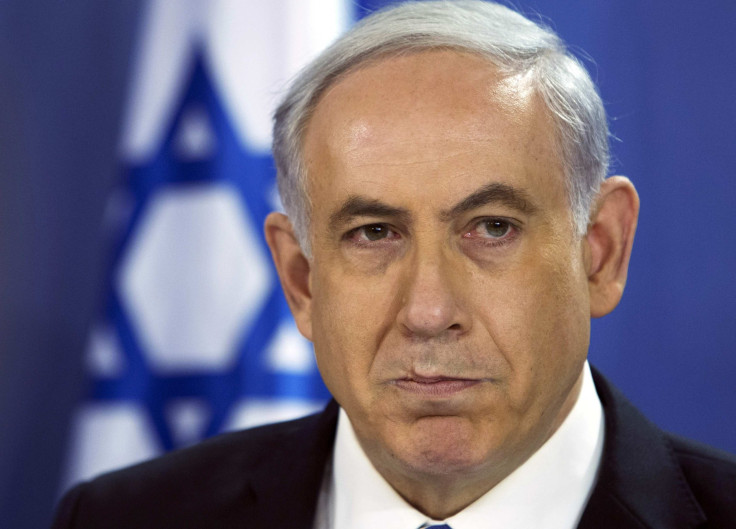 Israeli Prime Minister Benjamin Netanyahu addressed the nation Sunday, vowing the offensive against Hamas will not end until quiet is restored. Netanyahu's remarks followed a day of intense fighting that saw some 100 Palestinians and 13 Israeli soldiers killed.
The U.N. Security Council scheduled an emergency session for Sunday night to discuss the situation.
Early Monday, local time, air raid sirens could be heard going off again in Israel, amid claims by Hamas it had captured an Israeli soldier, the Jerusalem Post reported. The Israeli military said 70 rockets hit Israel Sunday and 16 were intercepted by Iron Dome.
Abu Ubaida, a spokesman for Al-Qassam Brigades, the military wing of Hamas, identified the captured soldier as Shaul Aron and gave his serial number as 6092065.
Israel has not confirmed the claim.
"The fact that they did not announce (the loss of the soldier) shows that they were trying to hide their losses," the spokesman said in the speech aired live by the Ma'an News Agency.
Netanyahu spoke in advance of a security cabinet meeting.
"From our people's history we learn a simple truth," Netanyahu said, quoting a well-known rabbi. "The eternal people is not afraid of a long road."
The statement came after Netanyahu spoke with U.S. President Barack Obama, and U.S. Secretary of State John Kerry was caught in an off-guard moment expressing misgivings about the Israeli incursion into Gaza to stem the barrage of rocketfire that has rocked southern Israel.
"It's a hell of a pinpoint operation. It's a hell of a pinpoint operation," Kerry was caught on mic saying to an aide before the formal interview on "Fox News Sunday." "We've got to get over there. ... We ought to go tonight. I think it's crazy to be sitting around."
In an interview on ABC's "This Week," Kerry said: "Hamas has to understand you can't just sit there and claim moral rectitude or the higher ground while you're busy rocketing people and capturing people and digging tunnels to attack them. And this has to stop."
Kerry was to travel to Cairo to help mediate a cease-fire.
Netanyahu tried to comfort relatives of the dead soldiers, saying they died heroically.
"We will finish the job that they began, and we will restore the quiet to the south, the center, and to all parts of the country," Netanyahu said, adding the ground war would continue "as long as is needed."
Defense Minister Moshe Ya'alon said Operation Protective Edge, which is largely aimed at destroying the tunnels Hamas uses to move missiles, should be completed within three days, the Jerusalem Post reported.
The Ma'an News Agency reported 100 Palestinians were killed Sunday bringing the 13-day total since the ground offensive began to 437. Ma'an said 66 bodies were recovered from Shuja'iya neighborhood in eastern Gaza City
© Copyright IBTimes 2023. All rights reserved.