Pro-Palestinian Protests Break Out Across Israel and Europe As Gaza Death Toll Rises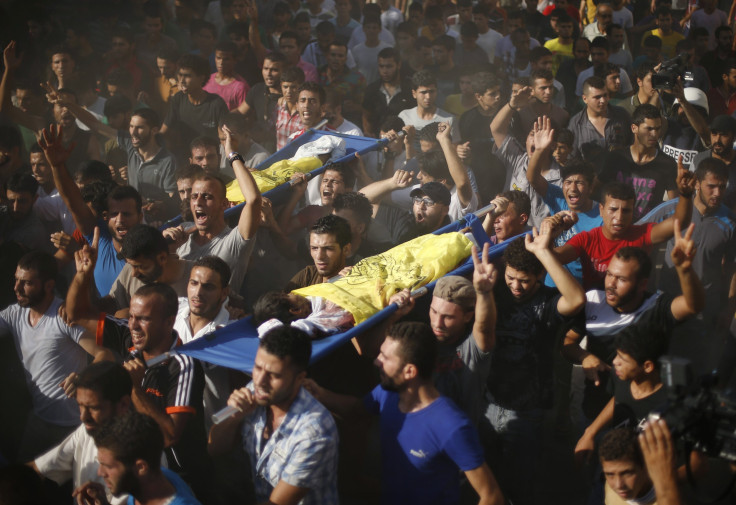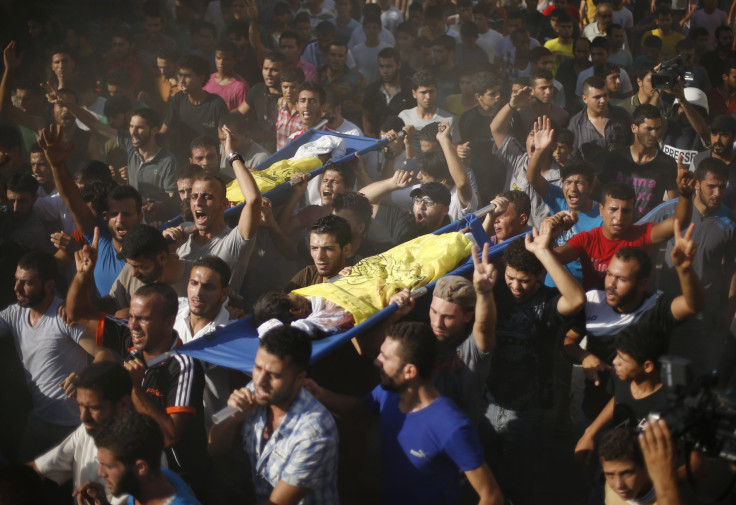 Protests broke out across Israel and Europe Saturday as Israel's "Operation Protective Edge" entered its 12th day. The death toll has surpassed 325 in Gaza, with at least 100 deaths in the last 24 hours, Gaza officials said. Israeli officials put the death toll at 280.
Three Israelis have died, including two Israeli soldiers killed Saturday by militants who breached the border in central Gaza.
At least 30 people were arrested in Haifa, the largest city in northern Israel, after protestors marched in defiance of Israel's actions in the Gaza Strip. A similar situation broke out Saturday night in Tel Aviv, as hundreds gathered in Israel's second-most-populous city. As of 8:30 p.m., local time, the protest in Tel Aviv was ongoing.
In Europe, thousands of people took to the streets in London, Paris and Dublin condemning the situation despite France's recent ban on protesting after pro-Palestinian demonstrators marched on two synagogues.
Several pro-Palestinian protests have broken out outside Israeli diplomatic missions in Ankara and Istanbul in the last few days. In a campaign speech in Ordu, Turkey, Prime Minister Recep Tayyip Erdogan said Israel's actions are demonstrating "barbarism that surpasses Hitler," and they will ultimately disrupt Turkish-Israeli relations, the Associated Press reported.
While the rest of the world is choosing sides to condemn, in Gaza Israeli bulldozers and engineers tore up the strip looking for "terror tunnels," which Prime Minister Benjamin Netanyahu said would be the ground invasion's focus.
Since the ground operation began Thursday, Israel has bombed more than 45 targets and killed 70 militants. An additional 13 were sent to Israel for questioning, according to a statement from the Israeli military released Saturday. Since the ground invasion began Thursday, the military said it has uncovered 34 tunnel shafts, five of which led to Israel and at least one of which was more than 90 feet deep, military spokesman Lt.-Col. Peter Lerner said.
Officials said two Israeli soldiers were killed in a border skirmish Saturday, bring to three the number of Israelis killed so far in the conflict. Three other soldiers were injured in the border incident and three others were wounded in a gun battle with Palestinians Friday in northern Gaza, Haaretz reported.
Haaretz reported Hamas militants were still trying to use the tunnels to infiltrate Israeli territory as recently as Saturday night.
As casualty numbers rise on both sides, the conflict shows no signs of slowing down. Residents of Gaza are being told to flee, but for many there is simply no place to go. UNRWA, Gaza's largest U.N. agency said Saturday about 61,500 Gazans are seeking refuge in their buildings.
Hamas continues to fire back. Ninety-five rockets were launched Saturday into Israel and 18 hit.
"There will be no truce without an end to the war that the occupation they began, a lifting of the blockade and a halt to all violations and killings in Gaza and the West Bank," Hamas spokesman Sami Abu Zuhri said in Gaza, Reuters reported.
© Copyright IBTimes 2023. All rights reserved.