Israeli Soldier Tried To Join ISIS In Syria: Muslim Convert Part Of 'Very Dangerous Phenomenon' For Israel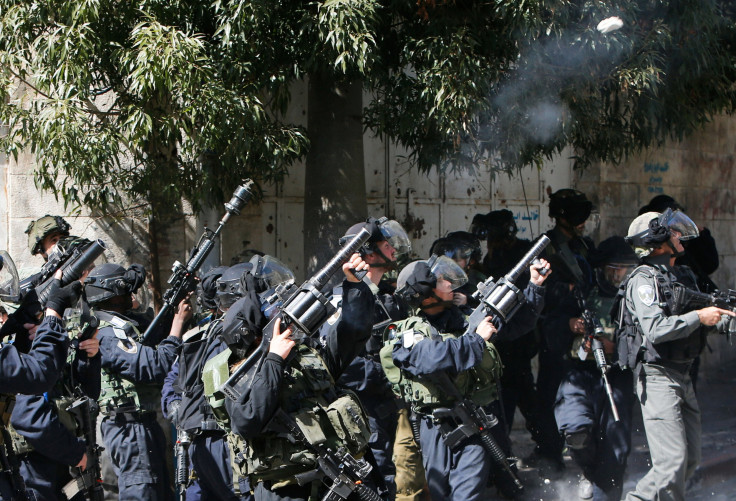 Israeli authorities announced Wednesday they had arrested an Israeli citizen suspected of attempting to join the Islamic State group, also known as ISIS, in Syria, the Jerusalem Post reported. Israel's security agency said it detained 39-year-old Valentine Vladimir Mazlovsky from the northern town of Shibli, also known as Umm al-Ghanam, in early February after gathering evidence of his connections to ISIS and an upcoming trip to Syria, where the jihadist group has established its de facto headquarters.
Mazlovsky reportedly immigrated to Israel from Belarus in 1996 and joined the army as part of the country's mandatory military service. While serving, he converted to Islam in 2000 and met his wife with whom he had five children, according to Israeli intelligence. Israeli authorities stated that Mazlovsky had shown signs of support for ISIS and established online communications with members of the Islamic fundamentalist organization in hopes of coordinating his arrival in Syria.
Mazlovsky had reportedly purchased a one-way ticket to Turkey, which shares a porous border with Syria often exploited by militant groups moving between the countries. In a statement, Israeli officials called the recruitment of Israeli citizens to ISIS and their travel to Iraq and Syria "a very dangerous phenomenon."
"It is apparent that the Islamic State organization distributes false propaganda in order to present a false image of itself as enabling a good life under Islam, or of a religious and military adventure as fighters in the organization. In contrast, the investigation of Israelis returning from Syria and Iraq presents an opposite picture," the security agency's statement read.
Israeli intelligence estimated that around 50 Israelis have traveled to Iraq and Syria to fight in militant groups such as ISIS, with some having been confirmed killed, captured or returned. ISIS has claimed responsibility for rockets fired toward Israel from Egypt's restive Sinai Peninsula region. The number of Israeli Arabs and Palestinians detained by Israeli security forces on the grounds of jihadist activity increased by 600 percent over the last year, according to Haaretz.
While Israel has publicly opposed ISIS and other Islamist militant groups it has offered medical assistance to Syrian rebel groups with links to al-Qaeda and has rarely engaged ISIS beyond its borders. Tel Aviv has focused its air strikes on pro-Palestinian groups such as the Sunni militant Hamas, which has controlled the Gaza Strip, and Hezbollah, the Lebanese Shiite militia with connections to Iran that has actively fought on behalf of Syrian President Bashar Assad, another enemy of Israel, in Syria.
© Copyright IBTimes 2023. All rights reserved.