Israeli Strikes Hit Weapons Depot In Damascus, Injure 3, Syria Military Says
The Syrian military has revealed that the explosions heard close to Syria's capital Damascus overnight were caused by Israel air strikes on a weapons depot.
Syria confirmed that most of the missiles were intercepted before they could land. However, the Damascus weapons depot was hit and three soldiers were injured during the attack, a Syrian military official told state media, according to BBC.
The military confirmed though that there were no deaths or damage to property in Israel.
Despite the statements from Syria, Israel has not confirmed that it ordered air strikes targeting Damascus. Israel said it activated its air defense systems to take down what they claimed to be a Syrian missile.
The Israel Defense Forces (IDF) wrote on Twitter that its air defense systems were "activated in response to an anti-aircraft missile launched from Syria."
This news comes after Syria's state media released a video of an object moving over Damascus being intercepted on Tuesday, Dec. 25. This was followed by a loud explosion and burst of artillery shelling.
This would not be the first time that Israel has refused to own up to carrying out air strikes. Israel has repeatedly targeted Hezbollah and Iranian sites in Syria that it considers threats to its own security, but rarely admitted to ordering these attacks.
In May, however, Israel made its biggest assault on Syria since the beginning of the civil war there in 2011 by striking nearly all of Iran's military infrastructure inside the country, BBC reported.
The air strikes came after 20 rockets were fired at Israeli military positions in the occupied Golan Heights, a plateau in southwestern Syria that was occupied by Israel in the 1967 Middle East war and later annexed, overnight.
At the time, Syrian military confirmed that the attack killed three people.
U.K.-based monitoring group Syrian Observatory for Human Rights confirmed in a statement that rockets were indeed fired towards the occupied Golan. However, the attack apparently came after Israel's forces bombarded a town in the demilitarised zone, Baath.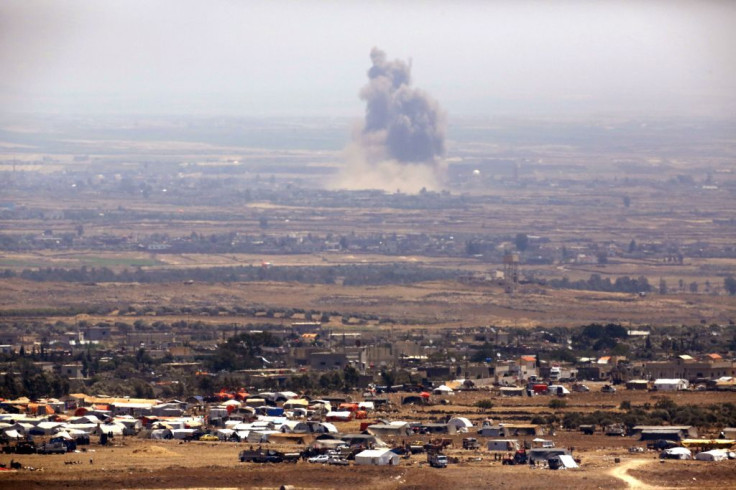 © Copyright IBTimes 2023. All rights reserved.