Italy Flash Flood Photos, Video: Surge Of White-Water Creek Kills 11 Hikers
At least 11 people were killed in flooding caused by heavy rain in the southern Italian region of Calabria on Monday. The hikers were walking in a deep mountain gorge when rocks by a raging white-water creek hit them, officials said.
The civil protection department said 23 people were rescued and about a dozen others were hospitalized.
At least five people were missing but the total number could increase as not all had entered the gorge with official guides and registered hikers. More than a hundred emergency rescuers are searching for survivors, a spokesman for the Italian Civil Protection told CNN.
"Water rescuers, divers and a helicopter working on Alpine-river operations," Italy's Civil Protection Agency wrote on Twitter on Monday evening.
The nationalities of the dead and injured were not immediately known. Six of the victims were women and five were men.
"This gorge filled up with water in a really short space of time and these people were catapulted out like bullets. They ended up some three kilometers (two miles) down the valley," Carlo Tansi, head of the civil protection department in Calabria, said.
He said the gorge was only about 13 feet wide in some places, increasing the speed of the water and making the rescue operation more difficult.
"It is really difficult terrain, filled with obstacles because of the (geological) formation of the area," said Eugenio Facciolla, the chief prosecutor of the provincial capital, Cosenza.
Photos and videos of the rescue operation were shared on social media.
Rescuers told CNN-affiliated Rai there is a possibility some hikers may have found refuge from the floodwater on rocky ledges in the gorge.
The latest incident comes, just a week after another tragedy that occurred in the northern Italian port city of Genoa when a motorway bridge collapsed killing 43 people.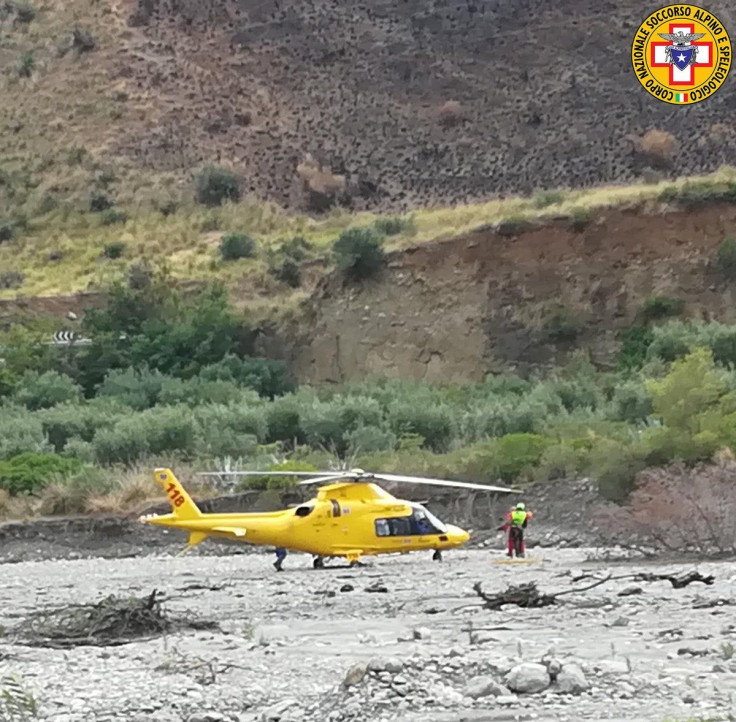 © Copyright IBTimes 2023. All rights reserved.