ITC Ltd, India's Biggest Tobacco Company, Halts Cigarette Production Over New Government Regulations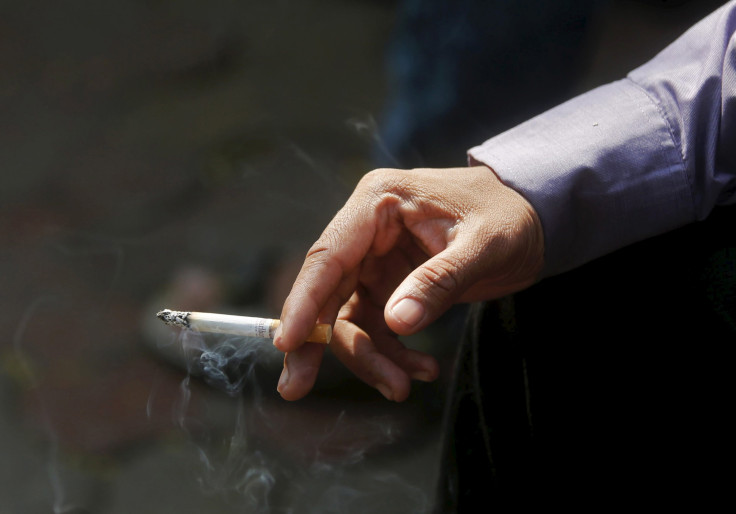 ITC Ltd., the largest player in India's $10 billion cigarette market, shut its cigarette factories Friday to protest against new government rules that call for bigger health warnings on its packets. The shutdown, announced Saturday by the company in a filing at the Bombay Stock Exchange, will stay in place "until clarity emerges in the current uncertain state of the rules on health warning," ITC said.
"The implementation of any change in the health warnings on the cigarette packages is an elaborate process for the manufacturers, entailing months of preparation involving substantial cost and effort," ITC, which is partly owned by the tobacco giant British American Tobacco, wrote in the filing. "The question of the legality of the new warnings has been and continues to be pending before the Court. In this situation, the company, as any prudent person would, did not commit to wasting substantial resources in creating the large number of cylinders and other tools necessary for a change-over of the warnings."
The new rules, which were implemented from April 1, call for increasing the size of the pictorial health warnings so that they cover 85 percent of the cigarette packet, front and back. Currently, this warning occupies only 40 percent of the front panel.
The government originally issued the directive in 2014, with the aim of implementing the policy from April 2015. However, it was forced to delay the implementation amid ongoing tussles with representatives of the tobacco industry.
While the health ministry argues that the stringent rules are needed curb tobacco use in a country where smoking kills a million people every year, tobacco manufacturers such as ITC and Godfrey Phillips allege that they are being unfairly targeted.
The Tobacco Institute of India — a body that represents tobacco farmers, manufacturers and exporters — argues that since legal cigarettes account for just 12 percent of overall tobacco consumed in the country, "discriminatory" government policies, such as higher taxes on cigarettes, are not really leading to a decrease in tobacco consumption.
"Domestic cigarette tobacco farmers are already facing unprecedented hardships and a continuous drop in demand for their produce due to the shrinking domestic legal cigarette industry on account of high taxation and the growth of duty evaded illegal cigarettes that do not carry pictorial warnings, thereby creating the impression that they are safer for consumers," the institute said in a statement.
ITC, established in 1910 as the Imperial Tobacco Company of India Limited, manufactures cigarette brands such as Gold Flake and Wills. The company, which has, in recent decades, diversified its business portfolio to include a plethora of consumer goods, reported revenue of nearly $6 billion in the financial year 2015 and has a current market capitalization of nearly $40 billion. The company also reported a 13 percent jump in pretax profits in 2015, primarily due to revenue growth in the non-cigarette consumer goods sector.
© Copyright IBTimes 2022. All rights reserved.
FOLLOW MORE IBT NEWS ON THE BELOW CHANNELS