It's A Family Matter: Why The Lebanese Are Kidnapping Syrian Nationals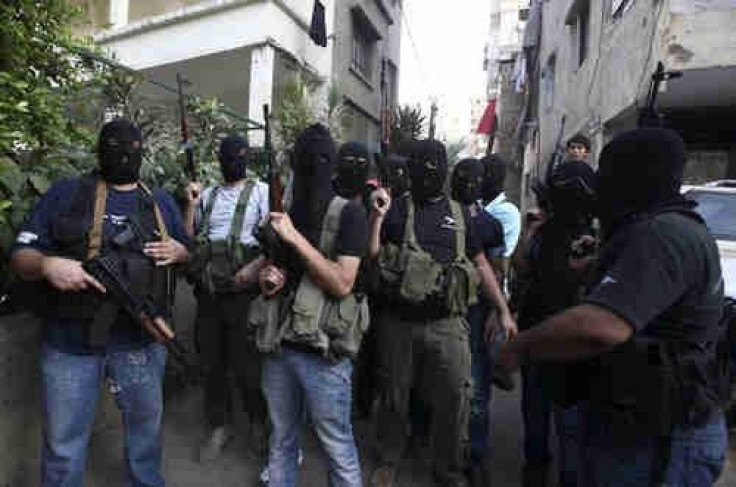 The escalating violence in Syria is rocking an unsteady Lebanon. On Wednesday, a Lebanese Shiite clan abducted over 20 Syrians and a Turkish national living in Beirut in retaliation for the Free Syrian Army taking one of its members hostage.
The Shiite clan, the Al-Meqdad family, told Al-Jazeera ,"They were kidnapped because a member of our family was taken the day before yesterday in Syria." The Syrian Free Army reportedly kidnapped Hassan al-Meqdad on Monday, accusing him of being a Hezbollah operative.
The recent kidnappings underscore how Syria's revolution has affected Lebanon's stability, not to mention bringing up the memories of Lebanon's civil war in the 1980s. Thus far, the embassies of Saudi Arabia, Qatar, and the United Arab Emirates, all majority-Sunni countries, have issued warnings telling their citizens living in Lebanon to leave the country.
But the al-Meqdad clan insits their quarrel is only with the Syrian Free Army and the Turks, who are backing the Sunni-led insurgence. Syrian President Bashar Al-Assad is an Alawite Muslim, an offshhot of Shiite Islam. The al-Meqdad clan says it is putting pressure on the Free Syrian Army to release its kinsman.
"The Syrian Free Army is our enemy," said Maher al-Meqdad, a spokesman for the clan, to Reuters, also warning that if Hassan al-Meqdad is killed, the Turkish national will be killed first. The man was reportedly in Lebanon on business.
"The snowball will grow," warned Hatem al-Meqdad, also speaking to Reuters.
The BBC's Kevin Connolly's said that for the al-Meqdad's, the Syrian conflict is simply a sectarian conflict. "In their view, this is about Sunni Muslim rebels trying to unseat a man whose Alawite faith makes him part of the spectrum of Shia Islam," Connolly wrote. "Their remedy is simple. Take Sunnis hostage in Lebanon."
© Copyright IBTimes 2023. All rights reserved.