It's Official: Instagram Just Became Facebook's 4th Billion-User Platform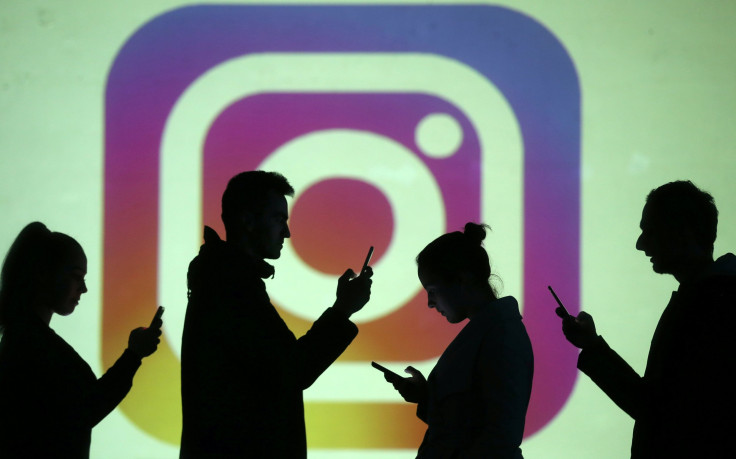 It's been clear for a long time that Instagram would become Facebook's (NASDAQ:FB) fourth billion-user platform, following Facebook, WhatsApp, and Messenger. Well, the popular photo/video-sharing service's user base has just officially crossed the threshold into 10-digit territory. While announcing its new IGTV long-form video service earlier Wednesday, Instagram also took the opportunity to confirm that it now has over 1 billion Instagrammers. The last update that investors had received previously was when it hit 800 million monthly active users (MAUs) in September.
This article originally appeared in the Motley Fool.
Instagram decided to skip the 900 million MAU announcement and go straight for 1 billion.
Fourth time's the charm
It's a momentous milestone and a testament to Facebook's ability to grow the services that it acquires. Facebook was widely criticized when it acquired Instagram for $1 billion back in 2012, since at the time the start-up had just a handful of employees, around 30 million registered users, and generated precisely $0 in revenue. It seemed like a crazy deal at the time, but Facebook's execution in terms of growing Instagram has been nothing short of impressive.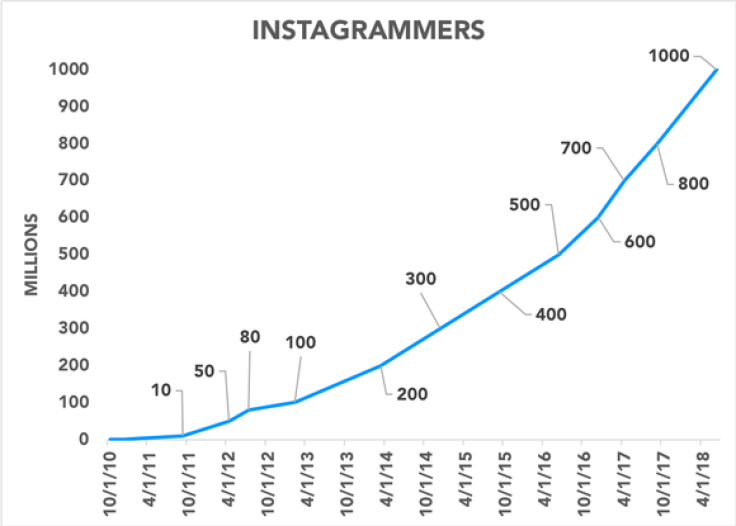 In hindsight, $1 billion is a steal relative to what the platform has become in the years since.
It will be easier to build Instagram as a business
Perhaps more importantly for investors, Instagram has incredible monetization potential, especially compared to two of the other four billion-user platforms.
WhatsApp and Messenger are messaging services, and monetizing messaging services with ads lends to a terrible user experience. (Not that that's stopping Facebook from trying to do just that -- it rolled out autoplay video ads in Messenger this week.) But if that strategy backfires, Facebook may not have too many compelling alternatives. Chatting with business has some undeniable potential, but it's far from proven.
Instagram, on the other hand, is a perfect fit for ads due to its fundamentally visual nature. Expanding into e-commerce is a natural progression that has a lot of potential, which Instagram is exploring. Simply put, Instagram is rife with different ways to build its business, and KeyBanc analyst Andy Hargreaves recently estimated that the service could generate nearly $9 billion in revenue this year. The Street analyst believes that Instagram could hit 1.1 billion MAUs by the end of 2018, which seems easily within reach considering today's milestone.
User growth has been accelerating, too. It took about five months to get from 700 million to 800 million, and nearly nine months to get from 800 million to 1 billion. If it takes roughly four to five months per 100 million MAUs, Instagram will have no problem hitting Hargreaves' MAU target. What's less clear is how many advertisers Instagram now has. It had 2 million in September, doubling the active advertiser base in just six months. It's completely reasonable to think that this figure has reached 3 million by now, which could help Instagram hit Hargreves' revenue estimate, too. Too bad Facebook doesn't disclose Instagram financials.
Evan Niu, CFA owns shares of Facebook. The Motley Fool owns shares of and recommends Facebook. The Motley Fool has a disclosure policy.