Ivory Coast finance minister pledges to tackle debt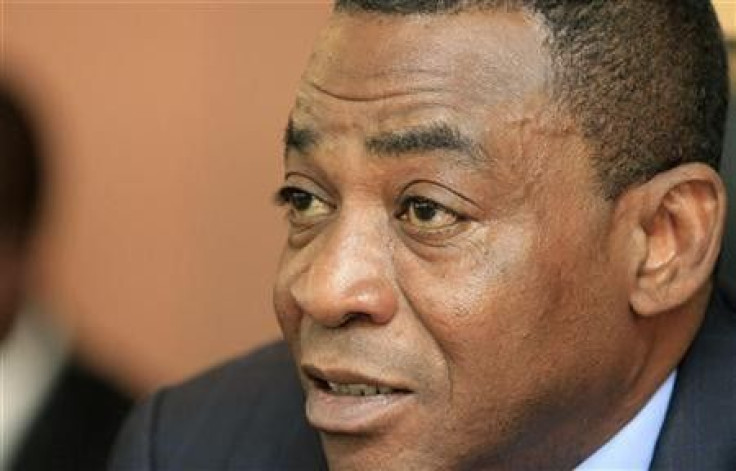 Ivory Coast's levels of public investment will be "insignificant" over the next couple of years as the conflict-torn nation uses available funds to tackle its mounting debts, Finance Minister Charles Koffi Diby said on Thursday.
But he added that efforts to lower debt servicing costs, including talks with sovereign creditors to write some debts off, will bring private investors back and could later pave the way for a doubling of public investment in urgent infrastructure projects in the West African state.
"Right now, we're investing 340 billion CFA francs. It's insignificant. To contribute to growth it needs to be at least 700 billion CFA," he said during a presentation of his budget strategy for 2011 to investors and business people in the commercial capital Abidjan.
"If we can benefit from a lightening of our debt burden, this will give us the budgetary resources to grow our investment levels. And it will re-establish the confidence of (private) investors."
Ivory Coast was rocked by a violent power struggle earlier this year that left thousands of people dead, displaced more than a million and crippled the economy.
Diby said what little public investment there was lined up for the rest of this year would be concentrated on public-private partnerships for infrastructure overhauls, such as extending a motorway to the capital Yamoussourko and increasing power generation.
The cabinet approved a 3.05 trillion CFA francs budget in late June for the rest of the year that assumes the economy will shrink by more than 6 percent.
That budget, which Diby delivered in detail on Thursday, aims to marshall resources into trying to spur a quick recovery, and the government decided to continue defaulting on its external debt until 2012
Despite the default, some 42 percent of the budget for the rest of the year will go to debt service, of which two-thirds comprises local treasury bills.
"We were aiming in the 2011 budget to lower the level of public debt. Unfortunately, we all know what happened in the first quarter of 2011," Diby said, referring to the power struggle between former president Laurent Gbagbo and President Alassane Ouattara over a disputed election.
"We want to act so that the budget of 2012 there is less debt service. The 2012 budget will be overall better."
Debt investors are closely watching budget policy for clues to whether and when Ivory Coast might pay back late coupons on a recently defaulted $2.3 billion Eurobond.
Diby said last month Ivory Coast would not be able to repay any of its external debt until at least 2012, which the IMF sees as a consolidation move.
Bond investors say the markets are likely to give the government the benefit of the doubt only until early next year.
Diby said negotiations on $3 billion of debt relief, suspended when Gbagbo refused to step down despite losing a November election, would be a top priority this year.
"Once we have reached the point of achievement, then will we have the ...funds to increase investment," he said.
© Copyright Thomson Reuters 2023. All rights reserved.